Agents planning itineraries to the UAE should not overlook the northern emirate of Ras Al Khaimah, a region that prides itself on its adventure tourism and family travel offerings. This was highlighted at a recent cocktail presentation hosted by Lesley Simpson Communications.
The emirate focuses more on nature than its bustling neighbour, Dubai, which is reachable by an 80-minute drive south.
Adventure tourists can take part in a variety of outdoor activities, from kayaking through the mangroves and exploring canyons to mountain biking and visiting the Bear Grylls Explorers Camp.
Ras Al Khaimah is also home to the highest mountain in the UAE, Jebel Jais, in the northwestern Hajar range at a height of 1 934m.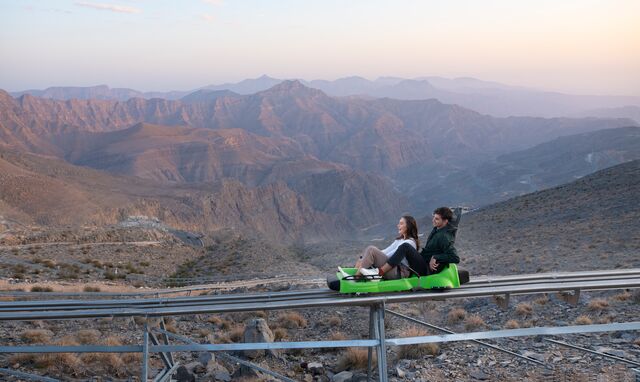 Adventure-seekers may like a ride on the world's longest zipline from the peak, reaching up to 160km/h on a 283km line; or go on the Jais Sledder, which reaches up to 40km/h. The total ride takes about eight minutes to cover 1 840m of curves and waves, not unlike a rollercoaster.
Jebel Jais also houses the highest restaurant in the UAE, the 1484 By Puro, 1 484m above sea level. The restaurant is open every day from 08h00-19h00.
The emirate is aiming to leverage its few thousand hotels and 64km of shoreline to attract up to three million tourists a year by 2030.
For now, several airlines operate connections to Ras Al Khaimah, including Qatar Airways, Etihad Airways, and Emirates, the latter's connection being a comfortable bus trip after landing in Dubai.