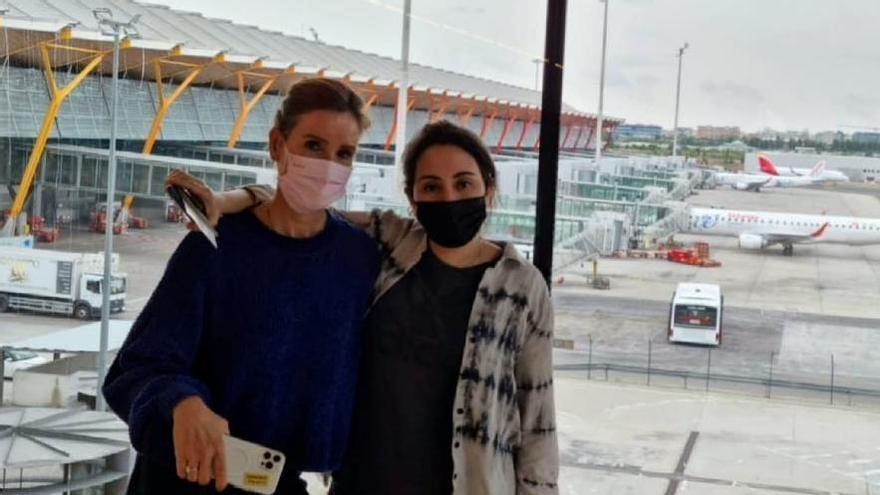 The co-founder of the campaign for the release of Princess Latifa, David Haigh, confirmed on Monday that members of his team have been "directly contacted" by the daughter of the emir of Dubai, located by means of a photograph hung in Instagram at Barajas airport (Madrid).
Latifa, who publicly denounced last February in a video released by the BBC – and secretly recorded – that she was being held at her own home by her family, poses together with a former member of the British Royal Navy, Sioned Taylor, in a snapshot accompanying the message "european vacation"." We are pleased to see that, apparently, Latifa has a passport, is traveling and enjoys an increasing degree of freedom. They are very positive steps forward, "says Haigh in the aforementioned note.
The co-founder of Free Latifa further confirms that several members of the campaign for the release of the princess "have been contacted directly by Latifa." "We cannot comment further at this time. It goes without saying that our only objective is ensure the present and future safety and well-being of Latifa and we have been looking for guarantees in this regard since May, "he said.
Haigh also announces that they will put in "pause" all the activities of the campaign and expresses its gratitude to all who have supported the cause from around the world.
The photo in which Latifa is seen in Madrid has surprised since at the beginning of this year the princess sent a Help message hidden from the bathroom to denounce that her own family had kidnapped her, and guarded by policemen. So both the British Government and the UN demanded that the United Arab Emirates prove that the woman was alive.
Last May, Taylor, the woman who accompanies Latifa in the image, already shared on her Instagram account another snapshot with the princess in a Dubai mall, the first photo in which Latifa was seen publicly since her appeal to Help.
.