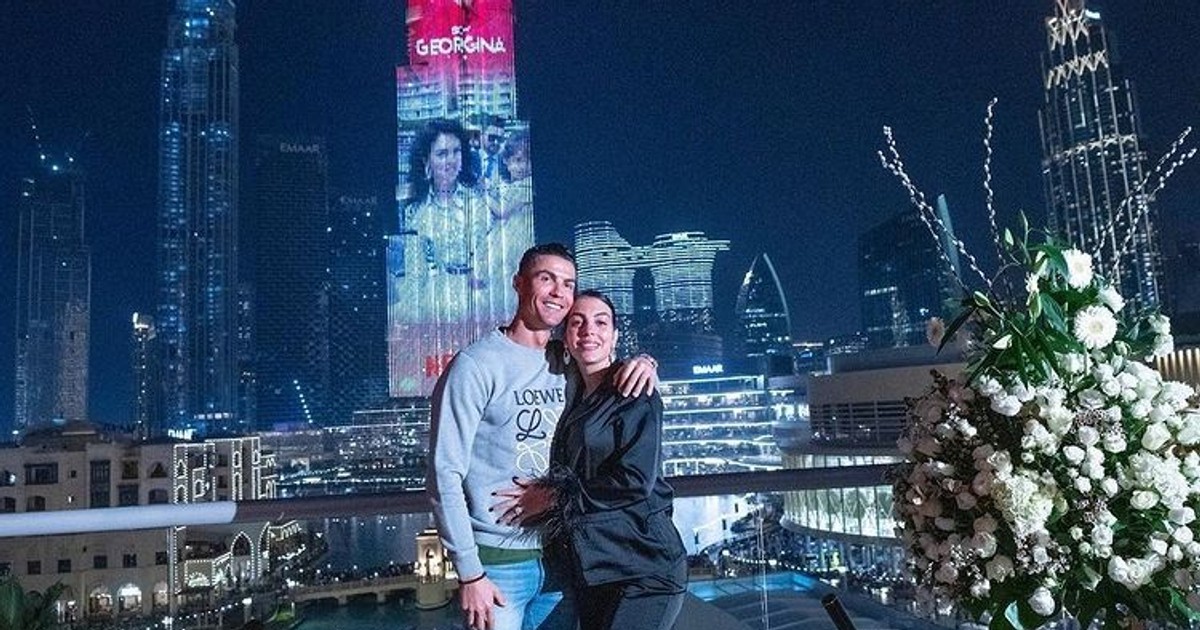 He posted a video, showing the stunning Spaniard's face on the facade of the famous Burj Khalifa tower, on his Instagram.
The light and laser show included a moment where Georgina's name flashed up on the tower and ended with the message 'Happy Birthday Geo' in giant white letters above a photo of the stunning Spaniard in a glamorous off-the-shoulder black dress.
Writing in Portuguese alongside the spectacular video footage, Ronaldo declared: "Many congratulations my love" by heart and birthday cake with candles emoticons.