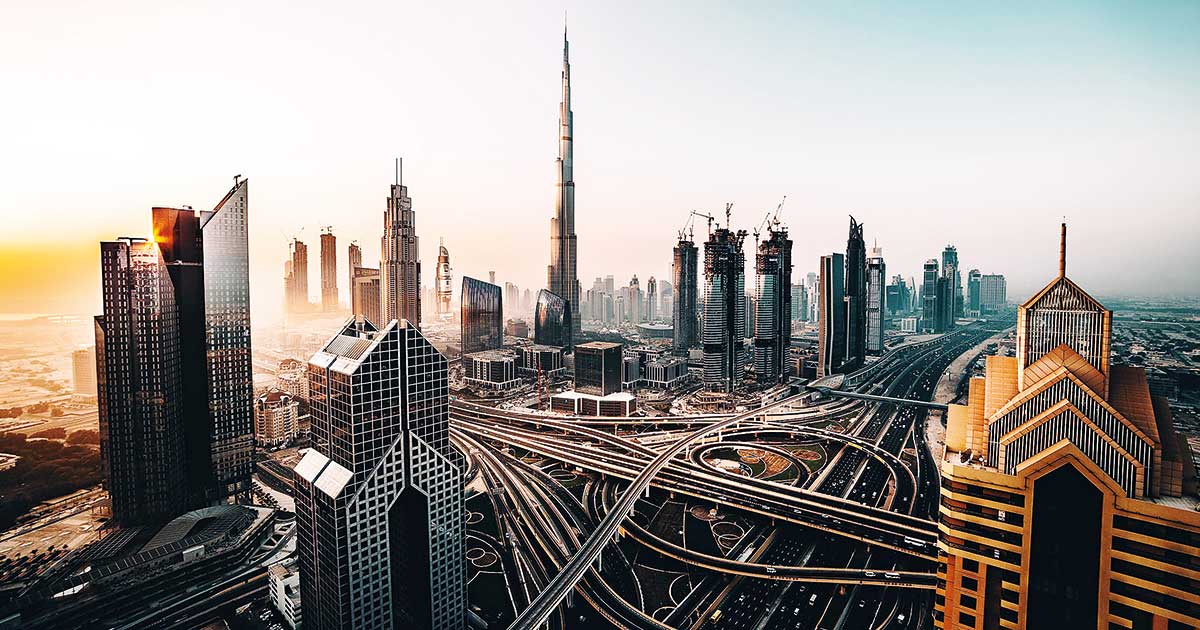 Dubai has the second-highest percentage of restaurants per capita, with a 0.29 percent ratio or 2,935 outlets per million residents. On another note, the UAE's F&B sector is expected to grow to USD 4.5 billion by 2022, up from USD 3.8 billion in 2018, with 5.8 percent growth y-o-y. The total number of operational restaurants and cafés in Dubai is expected to reach 20,000 by the end of this year, up from 19,259 last year and 11,813 at the end of 2018.
It thus makes sense to a part of this thriving market. Here's PROTOCOL's guide for obtaining a restaurant license in Dubai:
How to obtain a restaurant license in Dubai
To capitalize on this growing sector, entrepreneurs have to seek professional guidance from a hospitality consultant.
Decide whether to be located on Dubai's mainland or free zone where approval is required from the relevant authorities, namely the Department of Economic Development (DED) for the mainland or an independent authority (free zone areas). Your consultant will help you figure out which free zone works best for your type of business.
Wherever you decide to set up the business, you need to reach a professional hospitality consultant to help you draft and submit a comprehensive business plan. The plan scope will cover the concept's vision, brand development and market potential, as well as the financial viability and exit plan. You'll also need a detailed budget scheme for your business with CAPEX estimates of initial investment and running needs.
In addition to the business license, further permits are required. Along with a license from the DED, free zone authority or Department of Tourism or Commerce, a food license from the Food Safety Department is required.
The business must be compliant with the Food-Code, endorsed by Emirati authorities to achieve a world-class food safety system for UAE's residents and visitors.
Layout prerequisite to start a restaurant business in Dubai
Seek a hospitality consultant to achieve the construction plan of the restaurant, which must be submitted to authorities for review before a trade license is issued. While food licensing needs an approval on the layout plan for the restaurant interior – Additional licenses are required for specific permissions like food consignment release, serving pork and liquor, vehicle permit for transporting food products and/or offering delivery service.
To get a license, restaurant operators have to match a minimum checklist of standards set by the Food Control Department.
The restaurant area must exceed 70 sqm, with a kitchen space being at least 30 to 35 sqm, depending on the inclusion of a wood-fired oven.
SS shelving units must be fitted in storage spaces.
Segregation of washing basins should be considered for meats, fish, fruits, vegetables and plates.
A separate knee operated hand-washing basin should be considered.
Restaurant's flooring should be washable, walls and roofs should be vinyl coated or equipped with vinyl panel cover-ups, non-absorbent and fireproof.
A flue is mandatory in cooking areas and must outstretch the nearest building by 2 meters.
We advise you on the finer details of correctly acquiring licenses for your restaurant. Get a professional hospitality consultant to help you draft a comprehensive business plan to get food license approvals, trade license and ultimately help you start your restaurant in Dubai.