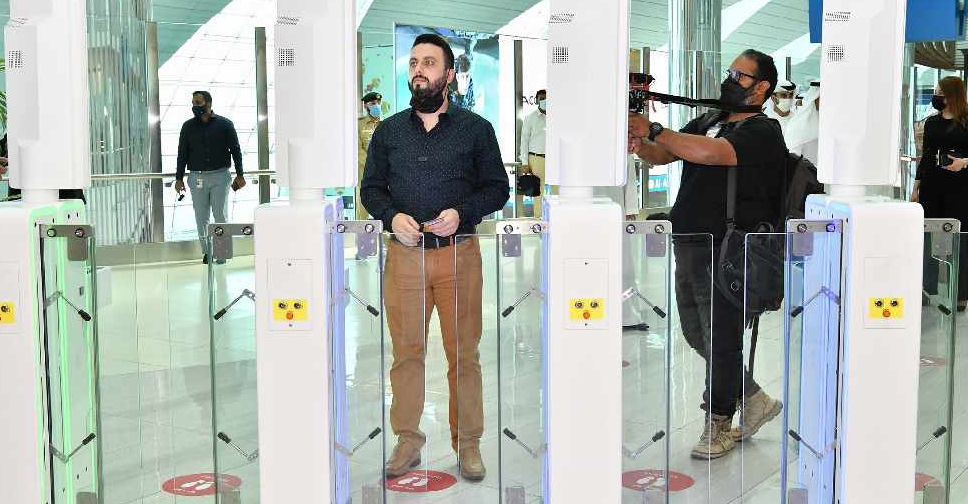 @DXBMediaOffice/ Twitter
A new fast-track system launched at Dubai Airports will help passengers complete passport control procedures within seconds.
It uses face and iris-recognition technologies that are powered by advanced artificial intelligence.
The new biometric systems have been deployed at 122 smart gates at Dubai Airports' arrival and departure terminals.
According to the General Directorate of Residency and Foreigners Affairs in Dubai (GDRFA-Dubai), travellers will be able to complete passport control procedures in five to nine seconds depending on the movement and steps of the passenger.
Pre-registration is required to take advantage of the service.
GDRFA-Dubai organised a media tour at Terminal 3 to introduce the new service.
Major General Mohammed Ahmed Al Marri, Director General of GDRFA-Dubai, said the department will continue developing its services to enhance customer experience, as part of efforts to contribute to the leadership's vision to make Dubai one of the smartest cities in the world.
.@GDRFADUBAI launches new fast-track passport control service that uses face and iris-recognition technologies enabling registered passengers to complete passport control procedures in around five seconds.
https://t.co/tzt8EvH1J4 @DXB @DubaiAirports pic.twitter.com/KcOgogj73p

— Dubai Media Office (@DXBMediaOffice) February 22, 2021