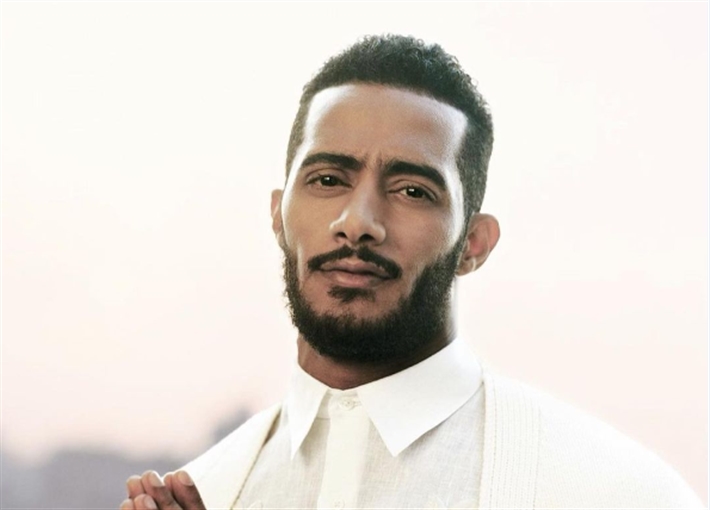 The artist, Mohamed Ramadan, caused the closure of a restaurant in Dubai.
Ramadan directed his apology to everyone after causing the restaurant to close for 5 days due to the crowd gathering around it.
We recommend: Amr Salama tied the knot with a cinematic engineer – (photos)

Ramadan published a video in which he appeared standing and singing among the crowd that gathered around him, and wrote a comment: "I apologize on behalf of my fans and loved ones for causing us to close the law of my favorite place in Dubai for five days because of their gathering around me."
Muhammad Ramadan has been in Dubai for a while, where he is spending his vacation, and his fans participate in videos in which he appears on tours with some animals, including "the tiger and the leopard." See.

It is worth noting that Mohamed Ramadan released the clip "Thabit" directed by Mohamed Sami, and also participated in the last Ramadan season in the series "Musa" with Sumaya El Khashab and Heba Magdy, and the series was written by Nasser Abdel Rahman and directed by Mohamed Salama.

Do not miss: Youssef Hussein Imam: My father was a "philosopher" Hayat and my mother, Sahar Rami, did not retire and encouraged me to perform in "Newton's Game"


<iframe loading="lazy" title="يوسف حسين الإمام : أبويا كان "فيلسوف" حياة وأمي سحر رامي لم تعتزل وشجعتني أمثل في"لعبة نيوتن"" width="702" height="395" data-cli-class="cli-blocker-script" data-cli-label="Youtube embed" data-cli-script-type="necessary" data-cli-block="false" data-cli-block-if-ccpa-optout="false" data-cli-element-position="body" data-cli-placeholder="Accept Necessary cookies to view the content." data-cli-src="https://www.youtube.com/embed/hbke8kkYxLk?feature=oembed" frameborder="0″ allow="accelerometer; autoplay; clipboard-write; encrypted-media; gyroscope; picture-in-picture" allowfullscreen>[embedded content]

Read also:

In yellow.. Nisreen Tafesh in her latest appearance in the Emirates

Mayan El-Sayed spends her summer vacation in Zanzibar (photos)

Hama Beka criticized after promoting Hani Shaker's new song

How did women comment on Rania Youssef's red dress?

.