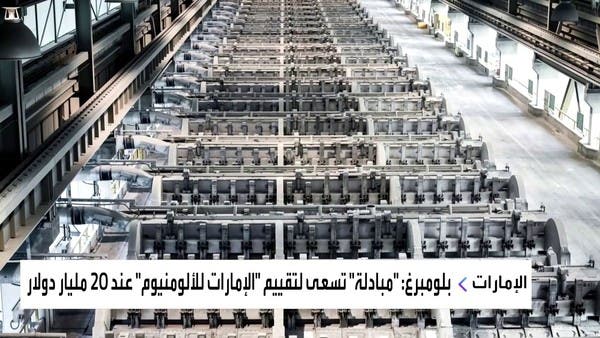 Sources told Bloomberg that the UAE's Mubadala Group is seeking a valuation of more than $20 billion for Emirates Global Aluminium, through the company's upcoming public offering.
The sources indicated that Mubadala had asked a group of banks to submit their offers to arrange the company's initial public offering.
IPO wasEmirates Aluminum2018 was postponed, after the administration of former US President Donald Trump imposed tariffs on aluminum imports from the UAE.
It is noteworthy that the company is considered the largest aluminum producer in the Middle East and is owned equally by Mubadala and the Investment Corporation of Dubai.
Emirates Global Aluminium's revenues last year amounted to $5.1 billion, and its operating profit amounted to $1.1 billion.
.