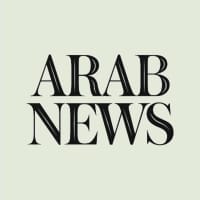 1 / 6 Morocco's King Mohammed VI and the UAE's Minister of Foreign Affairs and International Cooperation Sheikh Abdullah bin Zayed held talks in the capital Rabat on Thursday, Jan. 21, 2021. (WAM) 2 / 6 Morocco's King Mohammed VI and the UAE's Minister of Foreign Affairs and International Cooperation Sheikh Abdullah bin Zayed held talks in the capital Rabat on Thursday, Jan. 21, 2021. (WAM) 3 / 6 Morocco's King Mohammed VI and the UAE's Minister of Foreign Affairs and International Cooperation Sheikh Abdullah bin Zayed held talks in the capital Rabat on Thursday, Jan. 21, 2021. (WAM) 4 / 6 UAE's Minister of Foreign Affairs and International Cooperation Sheikh Abdullah bin Zayed and his Moroccan counterpart Nasser Bourita held talks in the capital Rabat on Thursday, Jan. 21, 2021. (WAM) 5 / 6 UAE's Minister of Foreign Affairs and International Cooperation Sheikh Abdullah bin Zayed and his Moroccan counterpart Nasser Bourita held talks in the capital Rabat on Thursday, Jan. 21, 2021. (WAM) 6 / 6 UAE's Minister of Foreign Affairs and International Cooperation Sheikh Abdullah bin Zayed and his Moroccan counterpart Nasser Bourita held talks in the capital Rabat on Thursday, Jan. 21, 2021. (WAM) Short Url
https://arab.news/rsgww
googletag.cmd.push(function() { googletag.display('div-gpt-ad-1581406606963-5');});
DUBAI: Morocco's King Mohammed VI received the UAE's Minister of Foreign Affairs and International Cooperation Sheikh Abdullah bin Zayed, who conveyed a message from Abu Dhabi's Crown Prince Sheikh Mohammed bin Zayed.
During the meeting they discussed bilateral relations, ways to enhance cooperation in all fields, and regional and international issues of common interest, the UAE's official news agency WAM reported.
"Sheikh Abdullah bin Zayed affirmed that the UAE and Morocco and their leaderships share close brotherly ties and constant keenness to advance the horizons of cooperation in all fields in order to achieve the common interests of the two countries and the benefit of their peoples," WAM said.
The UAE minister praised the king's leadership and his constant keenness to strengthen bilateral ties, and met his Moroccan counterpart Nasser Bourita.
They discussed bilateral relations, global developments, and enhancing cooperation to combat the coronavirus pandemic.
The Emirati minister said the UAE and Morocco share deep historical relations, and are always eager to strengthen them and develop cooperation in all fields. He also affirmed the UAE's full support for Moroccan sovereignty over Western Sahara.
Copyright: Arab News © 2021 All rights reserved.Provided by SyndiGate Media Inc.