Kenyan businesses intending to set up shop in Dubai will benefit from various perks and incentives. A new support program will see Kenyan business owners get rent-free working spaces for a period of up to 2 years within the city limits.
This is in line with goals of the upcoming Expo 2020 Dubai. The program was meant to celebrate UAE's (United Arab Emirates) Vision 2021. It acknowledges significant steps taken in tourism and in transforming the Arab state into a hub for international business and innovation.
Due to the pandemic, the event was pushed forward from last year to October 1, 2021. It is expected to last for six months, well into March 2022.
About 24 million people from across the globe are expected to converge in Dubai to experience the best of art, culture, geography, science, technology, innovation, and invention. It will be the largest affair of its kind in the Middle East's rich history.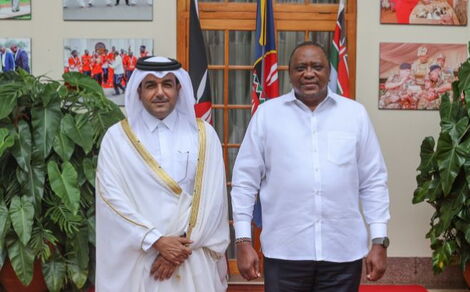 President Uhuru Kenyatta (right) and Dr Mutlaq bin Majed Al-Qahtani, who is the Special Envoy of the Foreign Minister of the State of Qatar at State House on Thursday, May 6, 2020.
Twitter
In addition to 2 years of free rent, Kenyan businesspersons will get an all-inclusive two-year VISA, subsidized costs of living for 2 years and special charges from key service providers. They will also be included in programs for social and networking events.
Targeted industries are travel and tourism, education, transport, and logistics as well as real estate. Moreover, finished products are expected to be showcased in the expo including leather and textile goods.
On July 3, Kenya Export Promotion and Branding Agency CEO, Dr. Wilfred Marube, flagged off the maiden batch of goods to the United Arab Emirates (UAE). They were reportedly worth Ksh 63 million. Kenya intends to sign about 5,000 exporters especially (Small-Medium Enterprises) SMEs to showcase their products at the expo.
In the last decade, Dubai has emerged as a significant market for Kenyan goods as locals possess huge disposable incomes as well as a preference for foreign products.
According to the Kenya Export Promotion and Branding Agency, Expo 2020 Dubai will be a gateway into new markets for businesses, offering them chances to forge relationships with nations, multilateral organizations, corporations, and educational institutions.
Currently, 60 Kenyan exhibitors have been authorized to sell their products through the World Market Initiative( WMI). The platform is also intended to create opportunities to earn an income.
The director in charge of Kenya's representation in the expo, Austin Macheso reported that event organizers had developed a platform for merchants to discuss new investment horizons and opportunities worldwide.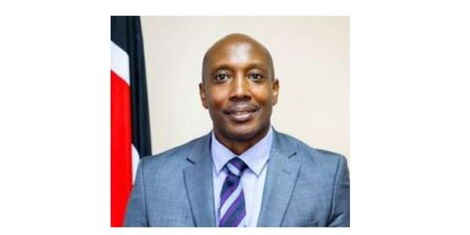 Kenya Export Promotion and Branding Agency CEO Dr. Wilfred Marube in Nairobi during a past function.
Kenya Export Promotion and Branding Agency