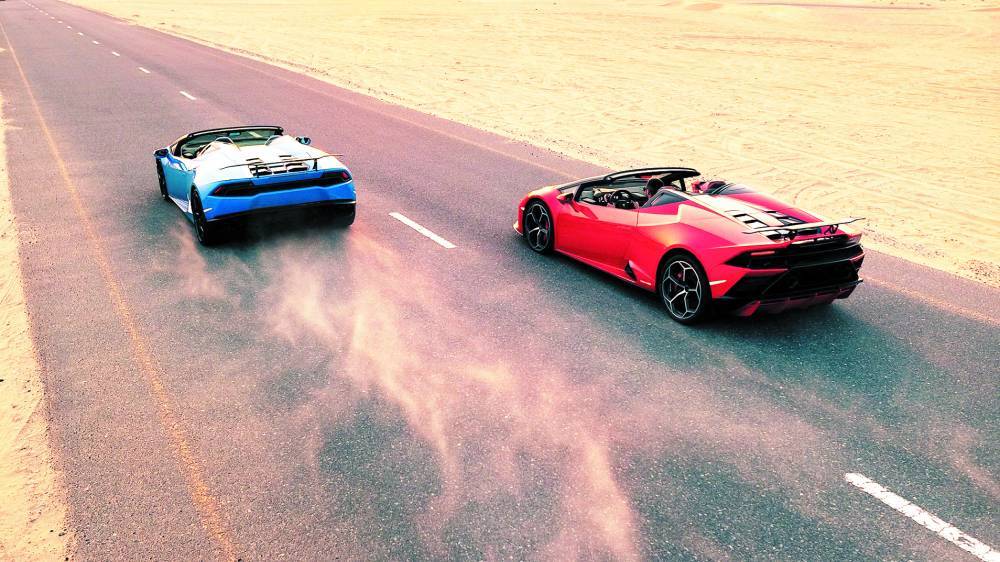 During the summer, Dubai will host the inaugural edition of the "Kandora Rally", the most prominent car show in the emirate, which will showcase more than 100 supercars and powerful cars, and it will be free for visitors to enter to enjoy everything. related to the world of cars. Over 2500 people.
The inaugural "Kandora Rally", held on July 2 in collaboration with the Emirates Automobile and Motorcycle Organization (EMSO), will celebrate car culture, while the name of the event embodies the importance of "Kandora", which symbolizes the importance of elegance, pride, comfort and identity for the citizens of the UAE.
The procession is scheduled to depart from the Dubai Autodrome, located in the heart of the Motor City district, at The procession will be joined by participants of different nationalities wearing the traditional costume "Kandora" in a fun atmosphere.
The parade will find its way through many of Dubai's famous landmarks, such as the Museum of the Future, the Meydan Bridge and the Dubai Camel Race Track. The procession ends its journey in Dubai Silicon Oasis.
The event also includes a competition for the best car and motorcycle, which will be held in Dubai Digital Park in Dubai Silicon Oasis. The winners of the competition will receive prizes worth more than 25,000 dirhams, and the event will also include an exhibition of classic supercars and modified cars.
Yousef Al-Ansari, sports commentator for motor racing and host of the event, told the "Kandora Rally": "It is an opportunity that we are proud of and we are proud of our voluntary participation in it for the sake of Emirati's identity and the youth's love for this sport that has a deep and profound impact on our beloved country. "
Pragna Vaia, CEO of Orbit Events and Promotions, the organizer, said: "The Kandora Rally will give car enthusiasts the opportunity to enjoy an interesting presentation on car technology and the technical skills associated with it. Dubai's exclusive streets.
According to the organizers, the event will be a festival that offers the audience a variety of cuisines from different international cuisines, while enjoying great music and interactive car shows, to satisfy everyone's tastes, from car lovers to casual spectators.