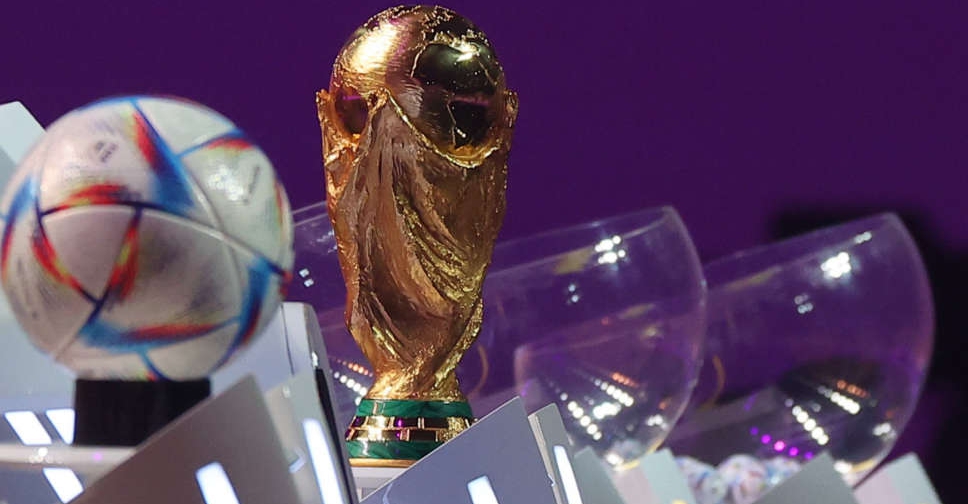 AFP/ KARIM JAAFAR
FIFA has reported that tickets for World Cup Qatar 22, which kicks off on November 21, are continuing to sell at a rapid pace.
Fans across the globe proved their enthusiasm ahead of football's biggest celebration as 17 million ticket requests were received in the first sales period, which lasted just 20 days. The largest number of applicants came from the host country.
During the opening random selection draw sales period, FIFA was also inundated by applications from football hotbeds and key markets, including the UAE, Argentina, Brazil, England, France, India, Mexico, Saudi Arabia and the USA.
The most sought-after tickets were for the final on December 18 at Lusail Stadium, with 1.8 million requests for that match alone.
As many as 800,000 tickets were snapped up during the first sales period, with the second phase proving equally popular.
FIFA expects the UAE will benefit from the huge number of football fans flocking to the region this winter and with 64 being hosted in 28 days close to the Qatari capital, there's sure to be many who will opt to stay here throughout their World Cup trip.
Expat Sports has exclusive rights to sell World Cup hospitality packages in the UAE and Managing Director Alan Holt told Dubai Eye 103.8's The Agenda, that it's going to be a magnificent spectacle.
He said living so close to the country hosting the World Cup is an event that simply cannot be missed.
More from Sports News