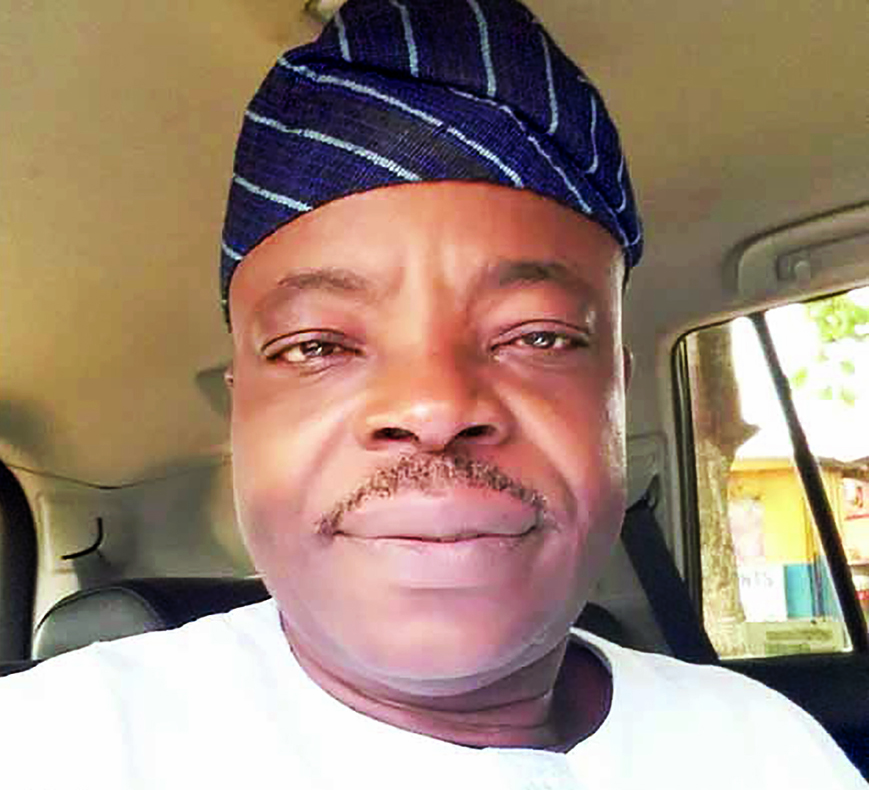 Chief Sarafadeen Tunji Ishola, the new Nigeria High Commissioner to the United Kingdom has arrived in London this month of May 2021 to resume duties.
Nigeria's former Minister of Mines and Steel Development, Sarafa Tunji Ishola is one of the 43 Career Ambassadors and 52 Non-Career Ambassadors, whose postings were approved by the National Assembly in January. Their postings were all delayed due to the Covid-19 pandemic.
Chief Sarafa Tunji Isola was recommended for confirmation and hearing was conducted on July 22, 2020. Isola was announced as the High Commissioner to the United Kingdom on January 13, 2021.
The posting of Sarafa Tunji Ishola to the UK is expected to be a new vista for Nigeria and a radical departure from the norms according to reliable sources. The new High Commissioner is expected to bring about transformational changes and engage more with the resourceful manpower available among the UK Nigerian Diaspora in the pursuit of nation building.
A close associate of Chief Ishola confirmed that the new High commissioner is a technocrat with practical skills in Leadership and Development acquired from the John F. Kennedy School of Government, Harvard Kennedy School, Harvard University, Cambridge, Massachusetts, U.S.A.
Sarafa Tunji Isola was born on 25 November 1960. Chief Isola, popularly called "STI" was born in Abeokuta, Ogun State on November 25th, 1960 to the family of Egba High Chieftain, Alhaji Ibrahim Isola Tairu and Alhaja Amudalat Ajiun Isola (nee Ejalonibu). He was a pupil at the Oke-Ona United Primary School, Ilugun, Abeokuta where he recorded academic excellence and was a member of the Drama Society. His secondary education was conducted at Nawair-ud-Deen Grammar School, Obantoko, Abeokuta. Upon completion of his secondary school education, young Isola began work as a sales clerk at Wellcome Nigeria Limited (a pharmaceutical company). In his quest to develop himself further, Isola decided to travel to the United Kingdom for studies in 1978. He commenced training programmes at the Chartered Institute of Marketing, United Kingdom where he obtained a Diploma in Marketing from the institution. He partook in the Principles of Investment Course at the South West London College, Tooting Broadway, London, United Kingdom in 1981.
He returned to Nigeria and became a lecturer at the Federal College of Education, Katsina in 1983. In 1986 he joined the Ogun State Broadcasting Corporation, Abeokuta. In 1990 he was appointed Chairman and Chief Executive, of TAIST Nigeria. From 1997 to 1998 he was Chairman of the Abeokuta North Local Government Council.
He was appointed Special Assistant to the Minister of State, Finance (1999–2003) and was Secretary to the Ogun State Government (2003–2007).
The new Nigerian High Commissioner to the United Kingdom had acquired strong educational qualifications and professional experience to prepare him for his new assignment.
He attended the Chartered Institute of Marketing, England, between 1978 and 1981; went through the Principles of Investment Course, South West London.
College, in 1981 and successfully completed the Leaders in Development Course at Harvard University in 2009.
Ishola holds a Masters of Business Administration degree from the University of Ilorin, Kwara State, Nigeria.
The former minister started his career as a lecturer at the Department of Business Studies, Federal College of Education, Katsina​​​​ between 1982 and 1983 (NYSC); and later, lecturer in Business Statistics, Marketing and Economics at the Federal College of Education, Katsina (1983-1986).
His experience cut across diverse career paths as he also served as Sales Executive, Commercial Services Division, Ogun State Broadcasting Corporation, between 1986 and 1990.
An astute politician of national and international repute, Sarafa Tunji Ishola was Chairman, Abeokuta North Local Government, a position he held between 1997 and 1998. During the same period, he was elected Chairman, Conference of Local Government Council Chairmen in Ogun State.
His outstanding leadership qualities singled him out for higher political responsibilities, as Special Assistant to the Honourable Minister of State for Finance ​​​​​​ (1999-2003); Secretary to the Ogun State Government (2003-2007); and Nigeria's Minister of Mines and Steel Development (2007 – 2008).
Ishola attended the First Consultative Committee Meeting of the Board of Governors, African Development Bank, (18 -19 November, 1999), in Abidjan, Cote d'Ivoire; Meeting of the ECOWAS Trade, Customs, and Immigration (22–23 November, 1999, Lome, Togo); and 6th Meeting of Afrexim Advisory Group on Trade Finance and Export Development in Africa (May 9, 2000), in Tunis, Tunisia.
He was also at the Commonwealth Finance Ministers Meeting, in Malta (September, 2000); annual meeting of the International Monetary Fund and World Bank Group, Czech Republic (September, 2000); among many other international assignments.
Kindly follow us on twitter:@AfricanVoice2