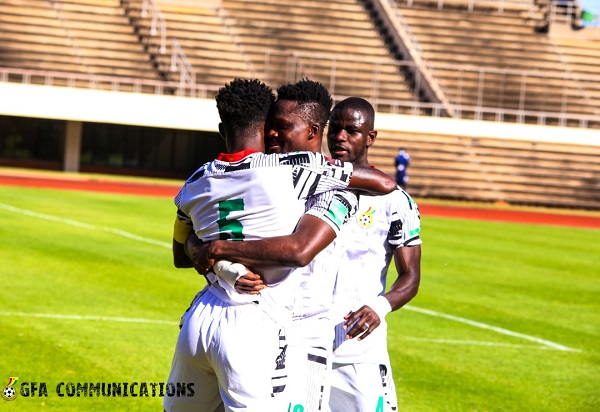 After beating Zimbabwe back-to-back in the FIFA World Cup 2022 qualifiers, Ghana have jumped up one place in the FIFA global football ranking published on Thursday, October 21.
The Black Stars have moved from the 53rd position to the 52nd position on the global ranking.
October's release sees the Black Stars increase its total accumulated points from 1411.3 to 1421.87.
The Black Stars still remain seventh on the rating of countries on the African continent.
Senegal are still the highest-ranked African country on the FIFA ranking. They are followed by Tunisia, Morocco, Algeria, Nigeria and Egypt in that order.
The Black Stars are ahead of Cote d'Ivoire, Cameroon and Mali.
READ ALSO: Ghana drop to 53rd in latest FIFA ranking
Globally, Brazil remain second but are breathing down the neck of Belgium, just 12 points behind. England, meanwhile, drop two places to fifth.
FIFA world ranking (October )
1. Belgium
2. Brazil
3. France
4. Italy
5. England
6. Argentina
7. Spain
8. Portugal
9. Mexico
10.Denmark
The top 10 teams in Africa
1. Senegal
2. Tunisia
3. Morocco
4. Algeria
5. Nigeria
6. Egypt
7. Ghana
8. Cote d'Ivoire
9. Cameroon
10. Mali
The next FIFA/Coca-Cola World Ranking will be published on 25 November 2021.