Photo by Joachim Guay
For golfers keen on performance gains or some serious post-round relaxation and refuelling, the new Country Club at The Els Club Dubai is hard to beat
By Kent Gray
From snow to desert, Abbie Macey's passion for personal betterment – yours as well as hers – knows no bounds.
The former Team GB alpine skier is the bubbly Fitness Operations Manager at 'The Country Club', a stunning new wellness facility just opened at The Els Club, Dubai.
Boasting an urban-chic gym, restaurant and two swimming pools, one with a children's play area and the other with a swim-up bar operated by The Pangolin, the Country Club is unlike any facility in Middle East golf. It's a beacon for amateurs young and old serious about improving their game and reducing the risk of injury. And the best bit? Your non-golfing partner is welcome to reap the benefits with membership to The Country Club affording access to the new expansion including the gym and pools.
"I saw this an incredible opportunity to work for a world-renowned golf club that is managed by the leaders of golf club management, Troon International," said Macey.
"I see a very bright future for both The Els Club and Troon International in the fitness industry."
Macey spent more than a decade representing Great Britain on the slopes after spending her childhood on scholarship at a ski-specific boarding school in the U.S. She then moved to Austria before seeing out the last months of her career in Japan.
"I have always been very academically driven too, so upon retiring from my sport in 2016, I attended the University of Birmingham and graduated with a degree in Sports Science. I worked full time during my degree in two different roles, one in a senior management position of a Nuffield Health gym, and the second role was as the Athletic Director of an elite residential football academy based at St Georges Park in the UK."
Now in Dubai and loving it, Macey is driving a team of TroonFit instructors with the same dedication and passion that led her to some of the world's highest peaks. Getting The County Club open through COVID-19 delays hasn't been easy, but Macey says the hard work will be worth it.
"As our TroonFit gym and TroonFit offerings are the first of their kind, my focus in on building awareness of the name, the facility and what it means to be 'TroonFit'," she said.
"For me, TroonFit will spread awareness of the correlation between strength and conditioning training, the correct approach to nutrition and enhanced golf performance. There is no other golf club in the UAE that has a gym of this calibre attached to it, and with the impact that strength and conditioning has on golf performance and injury prevention, I am incredibly passionate about educating the golfers of the UAE of its importance with a vision of many more clubs opening facilities like our TroonFit gym."
The multi-storey gym boasts large open spaces and an abundance of natural light, the ground floor housing a hybrid studio, two relaxation lounges and locker room facilities. Upstairs you'll find a large gym space, complete with a fully equipped spin studio and an outdoor fitness terrace.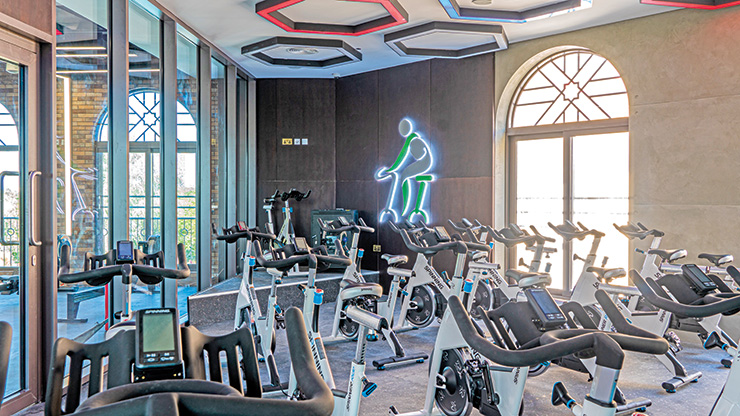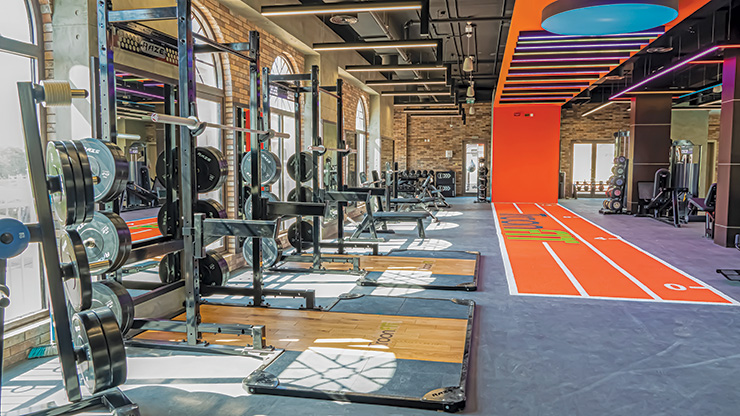 Regardless of level of ability or your age, The Country Club at The Els Club Dubai offers a variety of programmes to develop golf performance.
A prime example is the TroonFit Bootcamp, a fast-paced class that incorporates strength training, cardiovascular and muscular endurance, as well as flexibility and balance work.
Alongside the TroonFit offerings, The Country Club offers a diverse range of group exercise classes including yoga, spin, kickboxing, boxfit and pilates, with plans to add further classes in this month.
"We have a fantastic team of qualified TroonFit Personal Trainers for our one on one services, who all have impressive backgrounds in a variety of sports."
Open from 6am to 10.30pm, The Country Club offers memberships starting from as low as AED 415 per month. Monthly, quarterly, six-month and annual membership options are available with a AED 100 day pass available for a limited time.
For further information, call 04 425 1000 or email [email protected]
YOU MIGHT ALSO LIKE: Tame the 15th, stroke index 1, at The Els Club Dubai