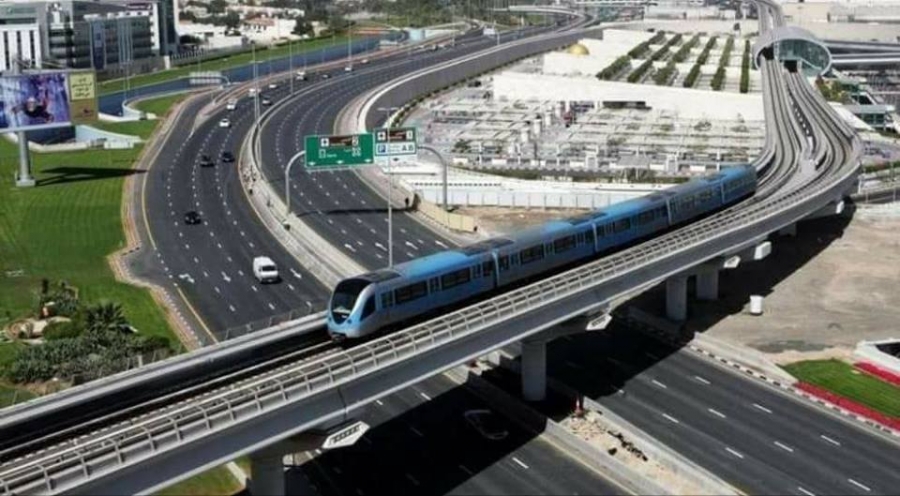 Bruno Le Maire, French Minister of the Economy, Finance and Recovery, during a 2-day working visit to Côte d'Ivoire last week said that his government will fast-track the construction of Abidjan Metro, also known as Metro d'Abidjan.
The project is a 37km-long elevated rapid transit network being developed by French companies in coordination with the Ivory Coast Government to address traffic congestion in the city of Abidjan.
Also Read: Ivory Coast signs an addendum for US $1.5bn rail project
According to the French minister, the project is experiencing some pushbacks such as expropriations and moving people from the sites chosen for the project.
"It is always difficult to carry out this type of project, especially in a dense area in the heart of a city, but we are going to speed up the works so that the inhabitants of Abidjan can see the benefits of the project as quickly as possible ", explained Mr. Le Maire.
Regarding the cost of the project, which was estimated at close to US$ 1.641bn as of 2019, Mr. Le Maire said that it is still under discussion and that he cannot give a precise figure but the West African country can count on the support of France.
Project Development
Back in December 2019, the Ivorian authorities approved the technical and financial offer submitted by a consortium comprising the French groups Bouygues Travaux Publics, Alstom, Colas Rail, and Keolis for the construction of this metro line.
France then agrees to cover the contract with a mix of loans from the French Treasury and private financing guaranteed by the French State. The contract was signed in the presence of French President Emmanuel Macron, visiting Côte d'Ivoire, and commissioning was mentioned for 2026.
Ivory Coast had initially signed an agreement with a French-South Korean consortium for the construction of the Abidjan metro, which has been on the pipeline for over two decades, on a build, operate, and transfer basis.
The consortium included Bouygues, Keolis, Hyundai Rotem, and Dongsan Engineering but the South Korean partners withdrew from the project in October 2017.