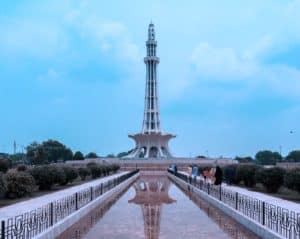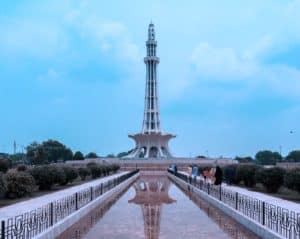 Pakistan Kuwait Investment Company (Private) Ltd (PKIC) recently made a PKR 500 million (appr. $3 million) equity investment into Planet N (Private) Ltd in order to support the fast-evolving startup sector in Pakistan.
The new investment is reportedly part of Planet N's $10 million funding round that will be finalized soon. The proceeds will be channeled towards supporting existing portfolio firms and for making strategic investments in emerging startups.
As reported by local media outlets in Pakistan, the PKIC investment may be the largest equity investment by a domestic financial institution in a tech investment platform.
As noted in the announcement:
"The investment was approved by the Board of Directors of PKIC in December 2020. This investment will not only help Planet N expand its operations, but it will also motivate other investors to explore opportunities to develop and strengthen tech entrepreneurship and disruption in the country."
With assets valued at more than PKR 107 billion (appr. $680 million) and equity of more than PKR 38 billion (appr. $245 million), PKIC is one of Pakistan's leading development finance institutions. It's focused mainly on investments and development financing activities.
PKIC was formed as a joint initiative between the Pakistani and Kuwaiti government back in 1979.
Meanwhile, Planet N was launched more recently in 2016 by Nadeem Hussain, an experienced Fintech professional based in Pakistan.
Planet N has made strategic investments in technology-focused firms like Tapmad TV, Dawaai.pk, PublishEx, Tez Financial Services, Datalift, PiePie, Kashat, and JinglePay, local sources reported.
These companies reportedly maintain operations in the United Arab Emirates (UAE), Egypt, Singapore, and the US as well.
At present, Planet N has over 30 firms in its portfolio that are focused on enabling greater financial inclusion, supporting Fintech platforms, digital media, data science and AI.
PKIC says that it has made its latest investment because it always aims to identify key opportunities to support various high-potential sectors.
In statements shared with the Profit, Umair Aijaz, head of corporate finance and investment banking at PKIC, noted:
"As a development finance institution, the PKIC does project financing, infrastructure development, and supporting priority sectors of the economy. Technology is the priority sector of the economy right now and our investment has come to support this sector. PKIC has made strategic equity investments before like in Meezan Bank. Similar to that, now we have made a strategic investment in Planet N."
PKIC says that investing in Planet N was a great opportunity because of the type of business the platform conducts.
Umair added:
"Technology is a very specialized field. As an institution, we have to look at the commercial viability of investing directly in startups. There could be a tremendous risk. The investment in Planet N, therefore, diversifies the risk and by investing in a platform, we were able to simultaneously support a good number of startups that are on Planet N's portfolio. …Technology sector usually gives a return of 7-10 times. Our expectation is in the similar range in the medium to long term, that is seven to ten years."
Nadeem Hussain, Executive Chairperson and CEO at Planet N, confirmed the $3 million from PKIC (and an additional $7 million is set to be finalized shortly).
Hussain also mentioned:
"We have seven focus sectors for startups: the biggest is fintech, then we do medtech, edtech agritech, infotainment, the kiryana ecosystem, and then big data and AI. We are presently not into eCommerce or the last mile but we are also not restricted. We might get a great opportunity along the way and we would invest."