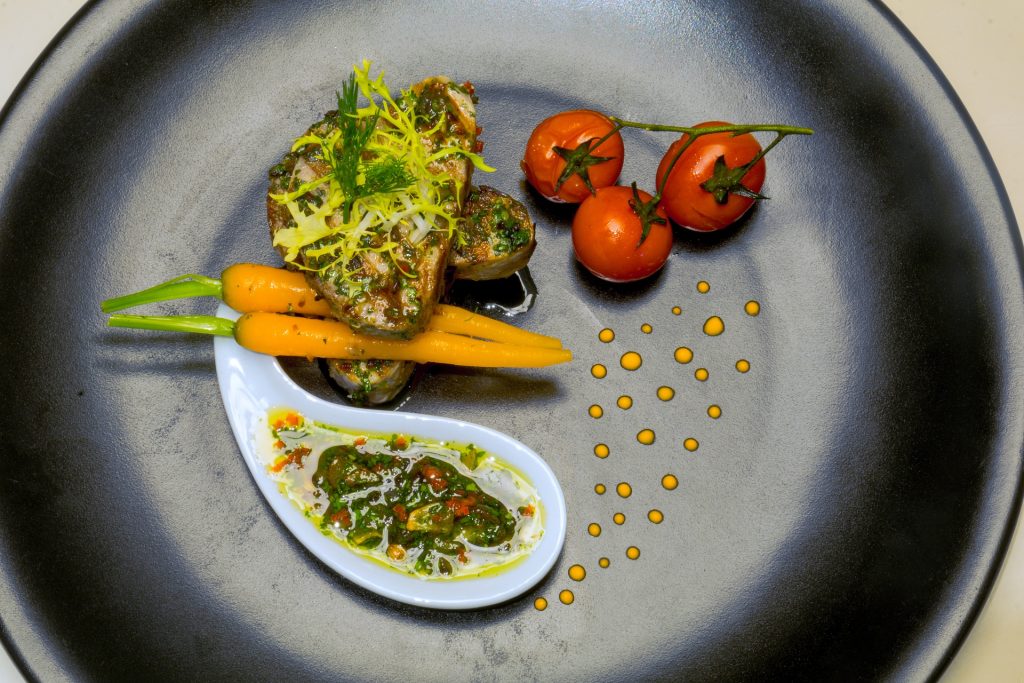 Dubai Restaurants Group, a representative entity of the food and beverage industry in Dubai, conducted a survey by POSist, a global cloud-based restaurant technology platform, to highlight trends and industry forecasts.
Interesting and encouraging trends have been highlighted by the report, more specifically the rise of online ordering, cloud kitchen and the relevance of technology in the F&B space.
Tech first
Despite the impact of Covid-19, the F&B industry has been one of the first industries to bounce back to normalcy. With more customers using smartphones for ordering and dining, brands must look at how technology can improve the guest experience. The survey highlights that 40 percent of restaurateurs are open to investing in technology to upgrade their restaurant's operations. Six out of 10 restaurants are willing to invest up to 20 percent of their revenues in technology to improve their customer experience, bring better kitchen operational efficiency and boost their profitability. From QR code-based menus to app-based reservations and ordering, technology has played a crucial role in supporting the industry throughout the past year. These tools can continue to help restaurants beyond the pandemic too, so the industry will become increasingly techcentric. Technology, like digital menus, not only help in making restaurants safer but also more efficient. As more restaurants start reopening and customers return, investing in technology will be critical for restaurants. Even lower-volume establishments will streamline dining through technology, as it directly impacts efficiency and customer satisfaction. In the future, the industry can expect to move from digital transformation to automation. Robots are already being deployed in the food packaging industry. The role of robots in food preparation and delivery may soon become a reality in restaurants. Robotic cashiers, cleaners and even cooks will augment the human workforce, helping businesses serve more guests and do so faster.
Efficient kitchen management and improved profitability are on the agenda for more than half of restaurants in the UAE. In 2020, operators looked at cost optimization to weather the impact of troubled economic conditions. Businesses were adopting leaner and more efficient models in a bid to withstand a slowdown. Steps such as the closure of non-performing outlets, optimization of labor, and renegotiation of rental contracts helped restaurants survive the storm. Going forward, having a robust online ordering presence, digital loyalty programs and rigid CRM systems are lifelines for restaurants during this crisis, as the level of digital engagement among consumers has soared.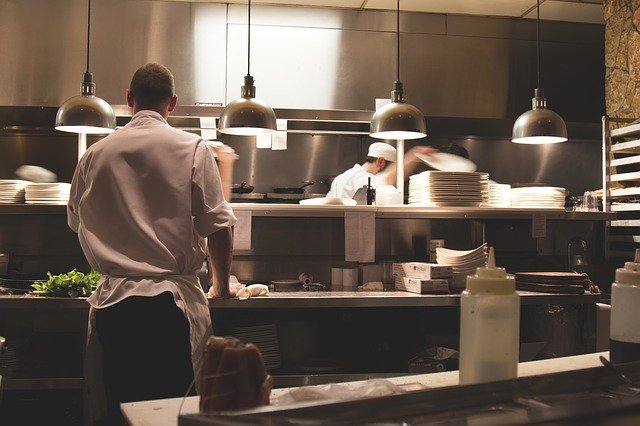 The rise of cloud kitchens and online ordering
The pandemic has been a learning curve for the industry and has significantly helped the restaurant industry handle inefficiency. By exploring investments in cloud kitchens — also known as ghost kitchens — and building an efficient delivery setup, F&B outlets potentially increase unit growth not only to fill the void left by closed restaurants but to also safeguard it against the changing vagaries driven by this and any future global pandemics. In the survey, restaurants were asked about the areas they would pick if they had additional funds to invest back into the business. Seventy percent of the respondents said they would set up a cloud kitchen or a delivery-only outlet for their brand. Six out of every 10 restaurants expect 40 percent or more of their revenue to come from deliveries in 2021.
During the survey, restaurant operators were asked about their feelings regarding changing consumer behavior in the past year. What's especially noteworthy is how consumer preferences for online ordering have changed. Before the outbreak of Covid-19, a majority of restaurant business came from dine-in customers, while deliveries complemented the revenue. However, the situation has changed post pandemic. According to the survey, restaurant operators reported that as much as 66 percent of diners now prefer ordering online as opposed to dining out.
Though revenues in restaurants are returning quicker than expected, online delivery is still a significant part of operators' revenues. Restaurants are exploring ways to control their operating expenses, such as rentals and staffing costs. In such times, cloud kitchens or delivery only outlets are a viable option for restaurants. The market expects high demand for cloud kitchen management technology from large fine-dining operators who are now building a hybrid business model of delivery and dine-in this year.
Reward programs to woo diners
Restaurants have always had to go the extra mile to win over guests. In a time when diners are already taking precautions to step out, it is even more important for restaurants to take charge of the relationship between their brand and their customers. The survey asked respondents what steps they are taking to ensure orders keep coming in. Sixty percent of restaurants shared that they have introduced loyalty programs and special offers for their regular customers to keep them hooked.
Shift to healthy diets
The UAE is one of the most diverse among the Gulf countries, where people across cultures and ethnicities merge. Food has always been something that binds the social fabric of the residents of the Emirates. Arabic food emerges as the top pick for restaurants; it represents national pride and a way for travelers to connect with their host state.
Another trend that's emerging is health-conscious eating. An increasing number of consumers are now more interested in natural and organic food. Gluten-free food and beverages or a combination of vegan and gluten-free options are gaining momentum too. Almost half of diners ask for a healthier meal option at restaurants. Nearly 36 percent of respondents said that they expect more than 60 percent of their revenue in 2021 to come from food deliveries compared to 10 percent of restaurateurs who registered similar returns from delivery in 2020.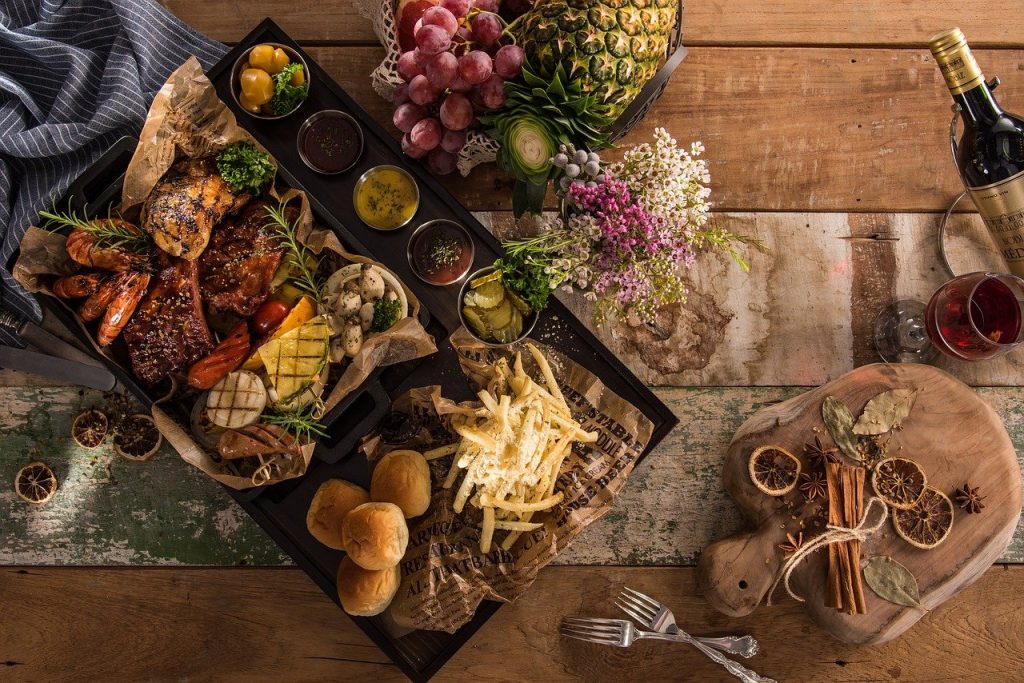 From dining out to dining in
Even though the world is entering a new phase after vaccinations have started rolling out worldwide, most consumers still prefer to stay indoors to maintain social distancing. They also still prefer to take additional measures to stay safe, like traveling only when necessary and restricting their food cravings to online ordering. As consumers avoid stepping out in response to the Covid-19 pandemic, restaurants observed that almost 66 percent of diners prefer to order online more than ever. Furthermore, 57 percent of restaurants reported that diners are now shifting towards healthier cuisine. The growing online ordering trend is supported by the rapid growth of hyperlocal delivery players across the region, such as Talabat, NowNow, InstaShop or Careem Now.
Redefining restaurant customer experience
Although the UAE market continues to gain prominence as a global F&B destination, increased competition, the high cost of doing business in the UAE and the impact of the Covid-19 on consumer confidence mean that the market will take some time to fully recover. An operational value-chain model and carefully curated portfolio of brands will reimagine the restaurant experience, allowing consumers to enjoy high-quality food from the comfort and convenience of their homes and, at the same time, provide food-concept owners with a platform to explore new markets and increase their customer base beyond physical locations. Creating engaging and memorable experiences that establish a firm connection between guests and the brand is indispensable for restaurants. Therefore, 60 percent of the operators stated that enhancing the user experience will be a key priority in 2021.
Future outlook
Following the outbreak, the Dubai government stepped up its efforts in monitoring market conditions and took steps to ensure faster economic recovery, implementing robust precautionary protocols to safeguard public health and ensure business continuity. This approach enabled a quicker return to everyday life and the resumption of economic activity in record time in this Emirate. A recent study by Dubai Statistics Center estimates growth to accelerate to four percent in the emirate by 2021. The ongoing initiatives, such as Expo 2020 scheduled in October, will further drive increased investment inflows and job creation. The Dubai Statistics Centre data also recorded a decrease of almost 35 percent in the hospitality and food services (hotels and restaurants) during H1 2020 compared to the same period in 2019. Despite the decline, the sector has made a fair contribution of 4 percent to the economy. The decline was expected mainly due to the complete restriction to travel and tourism, which constitutes a significant chunk of revenue for restaurants in the UAE.
Dubai recently revealed its 2040 Urban Master Plan, which aims to make Dubai the best city in the world to live in. The following 20 years will see the city tackle ambitious plans, including increasing the area of public beaches by 400 percent and ensuring that nature reserves cover 60 percent of Dubai. With Expo 2020 around the corner, the UAE is expected to boost the F&B sector in 2021. Dubai estimates that 25 million visitors will be attending the event scheduled to begin from October 1, 2021, to March 31, 2022. It will offer businesses in the F&B sector an opportunity to exploit the vast opportunities from the first World Expo in the Middle East, Africa, and South Asia (MEASA) region. According to reports, the value of potential F&B sales during the Expo is estimated at over AED 2 billion from over 200 food outlets spread across the venue. It is estimated that, on an average, 300,000 meals will be served every day.
Restaurant sales continue to improve as customers grow more comfortable with dining out. A third of restaurant operators surveyed mentioned that they are now operating at 60 percent of their pre-Covid-19 revenue levels (as of March 2021). The numbers have been solid at fast-food and fast-casual restaurants, where recovery has been most notable as consumers flock to drive-thrus and opt for delivery and takeout.
Top executives of restaurant businesses in the UAE indicated a revival of business sentiment and a gradual rise in expected revenue performance in 2021. After a challenging year for restaurants, both local and international chains feel optimistic about growing revenues. Nearly 75 percent of restaurant operators expect the revenue to increase compared to the pre-Covid-19 era.