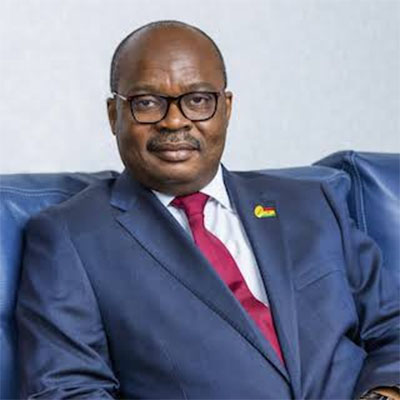 The bank of Ghana has revealed that Ghana's total export contracted by 9.2 per cent year on-year to US$2.5 billion in the first two months of 2021.
This was driven mainly by a 25.8 per cent year-on-year decline in crude oil exports (due to lower volumes), 12.2 per cent decline in cocoa beans exports (due to lower volumes and prices), and 5.6 per cent decline in gold exports (due to lower volumes).
Total imports, on the other hand, went up by 9.6 per cent to US$2.2 billion, underpinned by a 12.9 per cent year-on-year increase in non-oil imports due to a pick-up in economic activities.
Consequently, the trade balance recorded a lower surplus of US$339.7 million (0.5 per cent of GDP) in the first two months of 2021, compared with US$791 million (1.2 per cent of GDP) same period in 2020.
Dr. Ernest Addison, Governor of the Bank of Ghana, who made this known, was addressing journalists after a monetary policy committee (MPC) meeting.
Commenting on the average price of Ghana's major commodities (cocoa, gold and crude oil), he said these traded mixed in February 2021.
"Crude oil prices gained 12.6 per cent to settle at an average price of US$62.3 per barrel compared to US$55.3 per barrel in January, supported by lower US crude inventories, rising winter fuel demand and the massive rollout of vaccine which improved global growth prospects.
On the contrary, gold prices suffered some losses due to the strengthening of the US dollar and rising US Treasury yields.
"As a result, gold prices declined by 3.0 per cent in February 2021 to US$1,810.3 per ounce compared to US$1,867.0 per ounce in January.
Cocoa prices declined marginally to US$2,508.8 per tonne in February 2021 compared to the US$2,523.9 per tonne a month earlier," he said.
The governor explained that a combination of weak demand due to the pandemic and excess supply in Ivory Coast, accounted for the price drop; adding that such commodity price movements adversely impacted the country's trade balance.
—Daily Guide