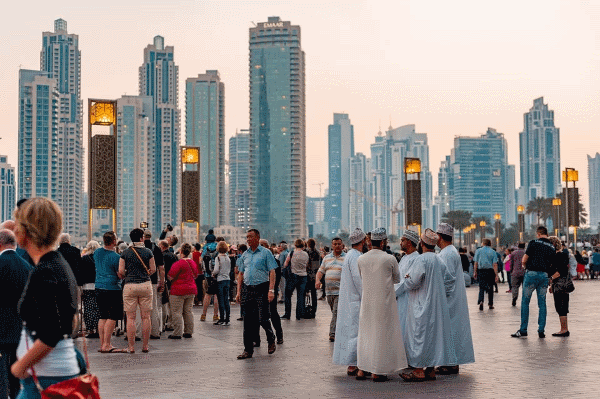 Movilitas has joined an initiative in the United Arab Emirates (UAE) to provide the country's track and trace platform for pharmaceuticals and medical products.
The company is joining forces with UAE-based Evoteq on setting up the system – called Tatmeen and based on Evoteq's SmartTrack platform – for the country's Ministry of Health and Prevention (MoHAP).
Tatmeen is built around GS1 standards barcoding standards will be created based on SAP software, with SAP Advanced Track and Trace for Pharmaceuticals (ATTP) repository at the core of its operations, and according to its developers will be "completely aligned with health regulations and international accreditation bodies."
UAE has been working towards a full track and trace framework for medicinal products based on the use of serialised 2D datamatrix codes on medicine packs, with requirements implemented in a stepwise fashion.
The process started in 2019 with mandatory tamper-evidence on all packs, and last June Dubai mandated the use of GS1 barcode standards for all medicines in the supply chain, including a Global Location Number (GLN) for identification of trading partners and four-element 2D datamatrix on secondary packaging.
The Dubai Health Authority became the first UAE emirate to introduce batch-level tracing of medicines in 2017 – based on GS1 datamatrix codes carrying a medicine's Global Trade Identifier Number (GTIN), expiration date and batch/lot number, and committed to implementing a full track and trace system last year.
The system is designed to stop patients being exposed to falsified drugs, reduce health insurance fraud, help maintain medicine inventory and avoid shortages. The 2D barcodes can be scanned at any point in the supply chain, including by patients, to verify the pack is authentic and not expired.
Evoteq chief executive Jihad Tayara said the new partnership with supply chain specialist Movilitas will "bring to the region advanced technologies that could revolutionise the supply chain sector."
"Tatmeen as the pioneering project for the healthcare sector will showcase SmartTrack's capabilities and importance in enhancing trust and transparency in the supply chain of various industries," he added.
Eventually the aim is to provide traceability for other industrial categories outside healthcare, according to the partners.
"We are trusted by global pharmaceutical companies, including pharmaceutical manufacturers producing COVID vaccines and treatment drugs, as their strategic partner for serialization and traceability compliance," said Movilitas' CEO Ross Young.
"We are honoured to partner with Evoteq to help the Ministry of Health and Prevention's Tatmeen digital initiative to ensure patient safety and a secure supply chain," he added.