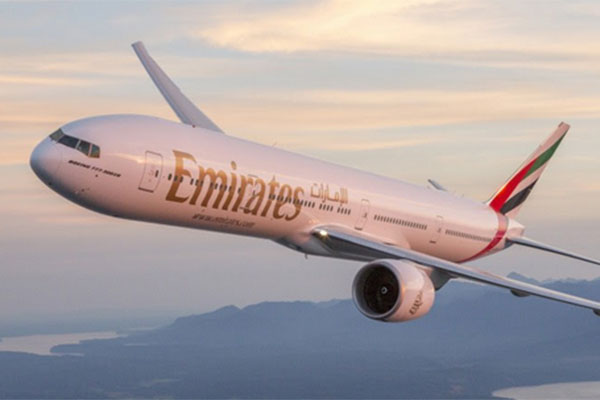 Emirates will resume flights between Dubai and Venice from 1 July, initially offering 3 flights a week on the route, increasing trade and tourism connectivity between the UAE and Italy, and offering customers more travel options.
The airline will also increase services to Milan from 8 to 10 weekly flights in July. This will comprise of a daily service on the Dubai-Milan-New York JFK route, and a 3-weekly return flights between Dubai and Milan.
Together with Emirates' 5 weekly flights to Rome and 3 weekly flights to Bologna, this will take the airline's total services to Italy to 21 weekly flights to 4 cities in July. Emirates will serve Venice, Milan, Rome and Bologna with its modern and comfortable widebody Boeing 777-300ER aircraft.
Emirates' expansion of flight services in Italy follows the start of "Covid-Tested flight" arrangements, which allow its passengers to travel to Italy without quarantine on arrival.
Sheikh Ahmed bin Saeed Al Maktoum, Emirates Chairman and Chief Executive said: "We welcome the Covid-Tested flight arrangements and would like to thank the Italian and UAE authorities for their ongoing efforts to ease and facilitate international travel. The UAE has a strong and longstanding relationship with Italy and the safe return of air connectivity will help boost mutual trade and tourism.
"As a global commercial hub, and home to people from more than 200 nations, Dubai and the UAE have spared no effort to keep communities safe from the pandemic – from our world-leading vaccination programme to our bio-safety protocols across all sectors including recreation and entertainment facilities, to schools, businesses and airports. We hope that more countries will consider similar arrangements to facilitate quarantine-free travel."
Effective 2 June, Emirates customers travelling to Italy aged 2 years and above, are required to hold a negative Covid-19 PCR-RT or Rapid Antigen test result valid for 48 hours prior to departure. Travellers must also take a Rapid Antigen swab test on arrival in Italy, at their own cost. – TradeArabia News Service