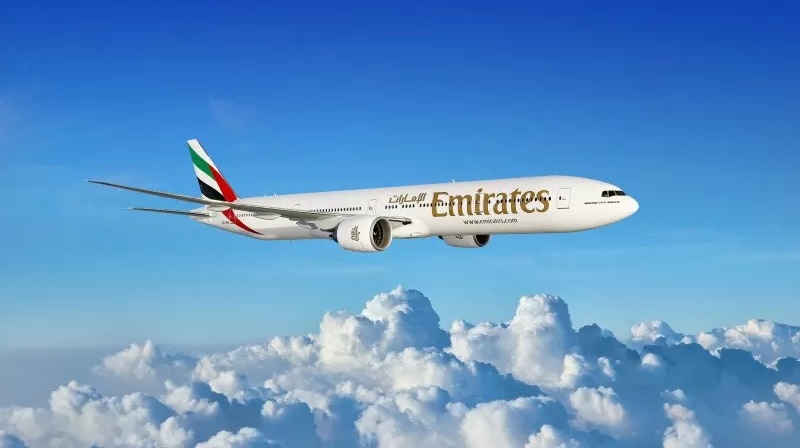 EMIRATES airline from Dubai presents a special offer for families who will visit Dubai during the Expo 2020 event and is open to local and foreign tourists.
In a press statement, Tuesday (10/19), Emirates offers discounts on children's tickets as well as several additional incentives that will make it easier for you to travel.
During the offer period which runs until November 6 and is valid during Expo 2020, families booking tickets to Dubai will pay only 25% of the adult ticket price for children aged 2-11. This special offer is valid on all Business and Economy class tickets to Dubai for travel dates until 31 March 2022.
With Dubai hosting the world's largest Expo, Emirates wants travelers of all ages from all over the world to experience the excitement of the biggest event in the United Arab Emirates (UAE).
As a Principal Partner and Official Airline of Expo 2020 Dubai, Emirates is proud to be able to bring visitors to Expo 2020 Dubai through its global network connecting more than 120 destinations to Dubai.
The main markets for families traveling to Dubai with Emirates this winter are the UK, France, Germany, Russia, Switzerland and Italy.
Emirates also revealed that more than half of visitors planning a holiday for the coming months have visited Dubai previously and intend to take more than a week to explore the cosmopolitan city of Dubai.
Not only special offers on children's tickets, families flying to Dubai with Emirates during Expo 2020 can also enjoy free Emirates Expo 2020 Daily Passes on every ticket booked as well as additional perks and other exciting offers for a rewarding experience.
My Emirates Pass is also back. Just by presenting a boarding pass, customers can enjoy exclusive offers at more than 500 retail outlets, restaurants and recreational attractions in Dubai and UAE.
Dubai becomes one of the world's most popular holiday destinations during winter, and visitors can choose from a variety of hotels to suit every budget as well as exciting entertainment, dining and shopping options for all ages.
The Expo 2020 program complements your holiday experience with exhibitions and shows for the whole family, such as themed week series, entertainment, edutainment, art, technology and many dining options.
Visitors can also explore the various cultures in the 192 country pavilions and look to the future and the innovations that will bring about major changes in the special and thematic pavilions. [antaranews/photo special]