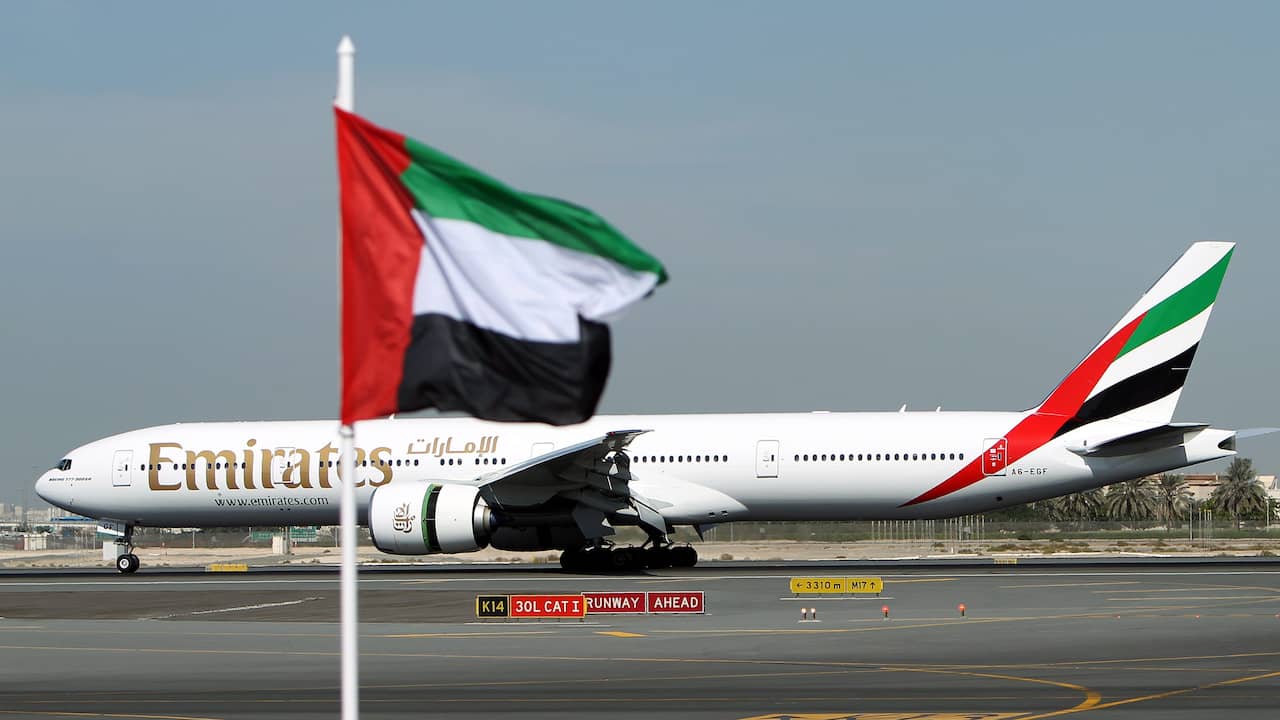 The Emirates Group closed its fiscal year 2020-2021 with a loss of $6 billion (4.95 billion euros).
It is the first time in more than thirty years that the airline from Dubai has recorded red numbers in the United Arab Emirates.
As a result, Emirates had to lay off staff for the first time in its history.
Emirates attributes the loss to the ongoing corona measures and travel restrictions.
As a result, the company transported 88 percent fewer passengers and sales fell by 66 percent to $8.4 billion.
To get through the crisis, Emirates received 3.1 billion dollars in support from the government of Dubai, the sole shareholder of the group.
Emirates also worked on cost control, whereby contracts were negotiated with suppliers.
Work processes were also addressed and the fleet of aircraft was reduced.
Finally, the workforce was reduced by 31 percent to 75,145 employees.
All in all, the efforts made are saving Emirates more than $2 billion on an annual basis.
Meanwhile, Emirates also invested in new aircraft and other facilities.
This involved an amount of 1.3 billion dollars.
Despite the annual loss, the outstanding order for another two hundred new aircraft is not yet being changed, emphasized Sheik Ahmed Bin Saeed Al Maktoum, who heads Emirates.
Follow this story Follow
Receive notifications about important developments around Aviation