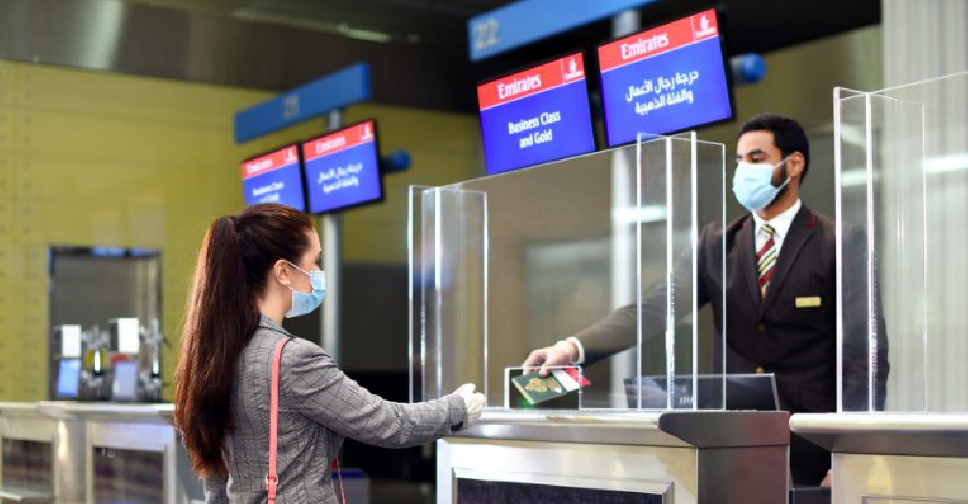 Supplied
Passengers flying Emirates will no longer need to present hard copies of PCR test results or vaccination cards, after the carrier implemented the full digitisation of travellers' medical records.
Partnering with the Dubai Health Authority (DHA), travellers who've taken their PCR tests in the emirate can have their results matched with the entry requirements of their destinations.
Moreover, those who've got their vaccination at a DHA health centre can have their documents synchronised during flight check-in.
The carrier said it will only process "relevant information" based on the passenger's destination, and "discard information related to COVID-19 medical records" once check-in formalities are completed.
The paperless document verification will significantly ease travel procedures, reduce wait times and lead to enhanced efficiency and convenience for the travellers.
This makes Dubai one of the first cities in the world to implement digital verification of traveller medical records related to COVID-19 testing and vaccination.
Adel Al Redha, Chief Operating Officer for Emirates Airline, highlighted how the move "is unique and is a first step towards other initiatives that will be launched in the near future".
Ahmed Al Nuaimi, CEO of Joint Corporate Support Services at the DHA, added that the "partnership will directly help streamline and make travel easy and convenient as well as ensure validation of all necessary COVID-19 medical records".
The carrier clarified that passengers who've done PCR testing or vaccinations outside of Dubai will be required to physically provide their travel documents at check-in. Also travellers headed to destinations that require paper records will have to do so.