Sale alert this Eid Al Adha holiday in Sharjah! Expo Centre Sharjah will be hosting an Eid Al Adha shopping event with the biggest brands. This is a 10-day event running from 15-24 July 2021, from 11 am to 11pm.
Also Read: Gifts Markets Sharjah: Biggest 1 to 10 Dirham Shop in UAE
The Eid Al Adha Sale is brought to us by Expo Centre Sharjah, in coordination with LIZ Exhibition, which is the organiser behind popular events such as Ramadan Nights, Big Shopper Sale, and more. Keep on reading to know more about their latest sales event!

Head to Expo Centre Sharjah on 15-24 July for the Eid Al Adha Sale
For a minimal entry fee of AED 5 (including free parking), customers can take their pick from different brands featured by the Eid Al Adha shopping festival at Expo Centre Sharjah. There are plenty of items from different categories on Fashion, Sports, Household, and Lifestyle.
Some of the brands mentioned in this shopping event include:
Sharaf DG
Bosch
Clarks
ALDO
ALDO Accessories
Al Mandoos
Call it Spring
CMS
Pablosky
NINE WEST
NATURALIZER
Hush Puppies
TOMS
FILA
Skechers
Splash
Kappa
beko
Nikai
HomeStyle
Coin77
Brand Bazzaar
Aster Pharmacy
etc.
What: Eid Al Adha Sale
When: July 15 – 24, 2021
Where: Expo Centre Sharjah
Entrance Fee: AED 5
Parking is FREE
List of Brands in the Eid Al Adha Shopper Sale
Based on our visit to previous exhibitions from these organizers, there's really plenty of sale items. You can really find good deals on these mark-down prices on branded stuff. Stay tuned as we post photos of the event.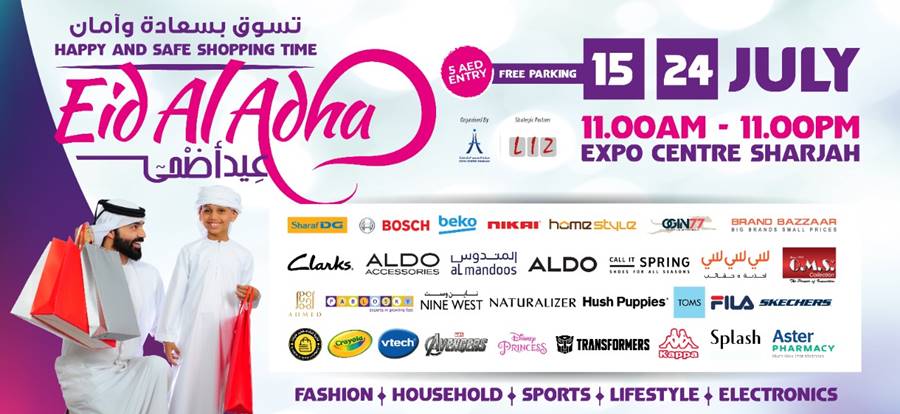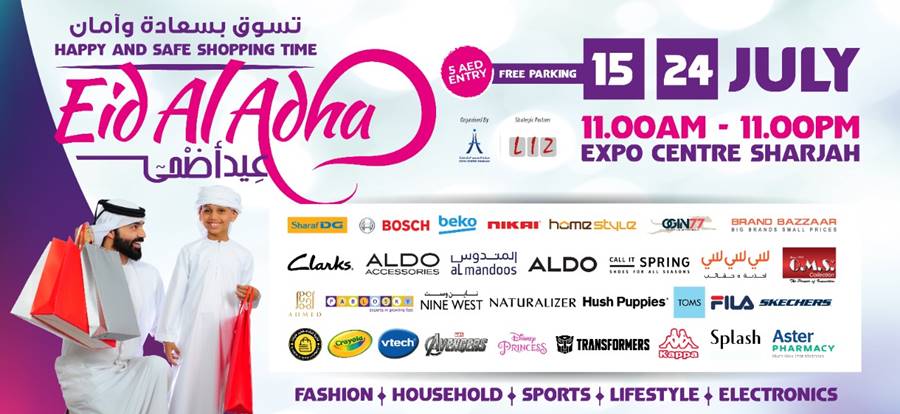 How to Get to Expo Centre Sharjah
Below is a Google map guide to the location of Expo Centre Sharjah: