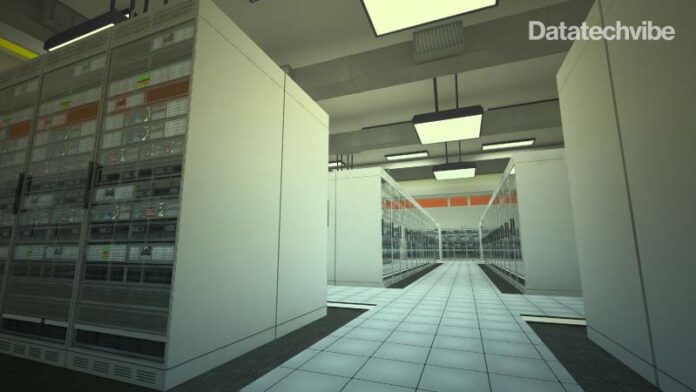 e& and G42 have officially consolidated their data centre services under Khazna
UAE telco e& and G42 have officially merged their data centre services under Khazna Data Centers, making it the country's and Middle East's largest data centre provider.
With the consolidation, Khazna now operates 12 new joint data centres with 13 more under construction and a further three in the pipeline, amounting to over 300-megawatt planned capacity by the end of 2023 across its sites in the UAE.
"We are pleased to see our partnership with e& coming to fruition with the consolidation of our respective data centre assets under Khazna Data Centre. Over the years, Khazna has become synonymous with deploying and operating the best-in-class data centre infrastructure. We are confident that this next phase in its growth will help attract new global players to the UAE, contributing to developing the local and regional digital ecosystem and economies," said Peng Xiao, Group CEO, G42.
The company said that the strategic partnership between G42 and e& makes Khazna a "data centre powerhouse effectively delivering services to partners, customers and users alike", the company said. The move will also support the creation of a digital ecosystem in the UAE, which is already the region's technology hub.

Salvador Anglada, CEO, e& enterprise, highlighted that completing the deal with G42 will further enhance the company's capabilities to design and deliver infrastructure in line with its vision to be the leading digital enabler that transforms enterprises and governments and societies. "This new journey will allow us to leverage our investments and expertise to deliver next-generation digital infrastructure that will benefit our customer segments. This agreement sets the foundation for accelerating the digital conversation in data centre space," he said.
Hassan AlNaqbi, CEO of Khazna Data Centres, said, "By housing G42 and e& data centre capabilities under one roof through Khazna Data Centres, we will effectively deliver a unique portfolio of infrastructure services for our customers, vendors, and partner, paving the way for the fully digital future."
The data centre market in the Middle East and North Africa (MENA) is expected to grow at a compounded annual growth rate of around eight per cent. It is expected to reach $5 billion by the end of 2026, according to a study by Arizton Advisory and Intelligence.
The report also revealed that the UAE is an attractive destination for global hyperscalers to establish their data centres. In 2019, Microsoft launched data centres in Abu Dhabi and Dubai. A year later, IBM also opened two data centres in the UAE. Meanwhile, Amazon Web Services (AWS) is also set to open three data centres in the country this year.