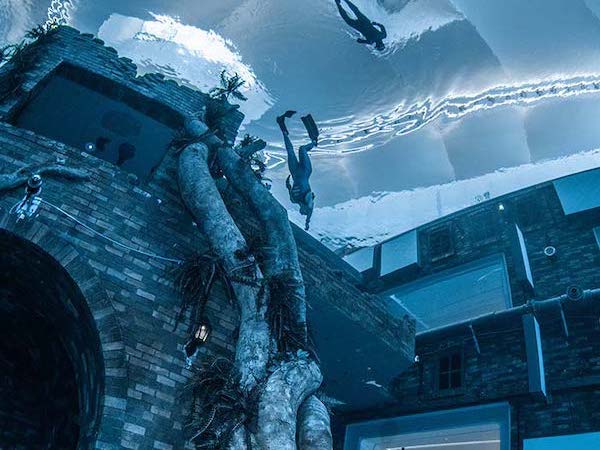 Image via Deep Dive Dubai
Stretching to the skies and deep sea, not only is Dubai the location of the tallest building in the world—the Burj Khalifa—it's now also home to the deepest pool in the world, Deep Dive Dubai.
Reaching a depth of 60 meters (169.9 feet), the dive pool is also the largest underwater attraction in Dubai. Constructed with multiple rooms to resemble an abandoned, sunken city, the pool is filled with 14 million liters (almost 3.7 million gallons) of temperature-controlled water. It's six times bigger than an Olympic-sized swimming pool, GlobeTrender reports.
"Inspired by the UAE's rich pearl-diving heritage of the past, this venture sets new heights (and depths) in the nation's ambitious vision for an incredible future," the company states.
There are three types of activities to try out at Deep Dive: Discover, Dive, and Develop. The choice in course types allows visitors, beginner and expert, to explore the space at their own pace. Certified divers above 10 years old are also allowed to free-dive, with the option to go without a guide too.
This magnificent "sunken city" isn't the only thing on offer, though. There is a dive shop, gift shop, and meeting and event spaces which can be booked. Joining this lineup in Q4 2021 are a hyperbaric chamber and an 80-seat restaurant.
Although the center is now open, it is currently taking bookings by invitation only. After July 28, however, it will be open to the public, welcoming visitors to "dive into another world."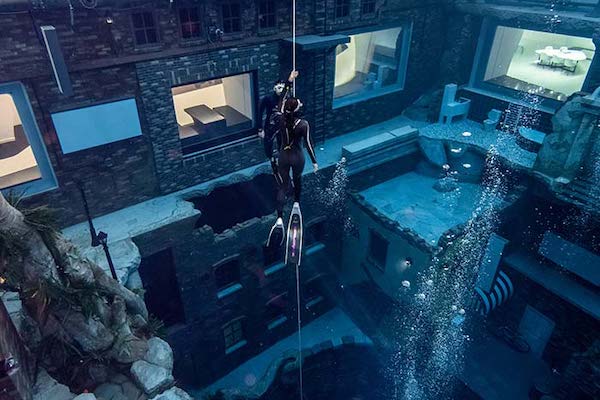 Image via Deep Dive Dubai
[via TheTravel, image via Deep Dive Dubai]