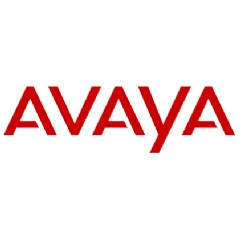 As Dubai's events industry continues to lead the world following its post-pandemic reopening, Dubai World Trade Centre (DWTC), is taking a major step towards embracing digital capabilities that better connect its customers and employees across any touchpoint with Avaya (NYSE: AVYA) OneCloudTM CCaaS.
Coming as DWTC's initial foray into cloud-based communications technologies, the Avaya solution will enable composable experiences for both its exhibitor customers and internal users. This will enable DWTC to:
Effortlessly connect digital touchpoints across the entire customer journey – with a focus on email, chat and voice.
Intelligently match customers with the best DWTC employees to serve their needs.
Deliver personalized agent experiences through a customizable workspace that easily brings customer insights from different applications and systems into a single pane of glass.
Help DWTC stay ahead of every customer interaction by predicting needs and proactively engaging customers with actionable insights infused throughout the customer journey.
"Dubai is setting a global example for the safe reopening of mega-events, and as the regional leader in this space, Dubai World Trade Centre is committed to ensuring that our customer experience offering is better than ever. With exhibitors keen to participate across our renowned events portfolio, we are evaluating cloud-based solutions that can enable our teams to more effectively serve customers. Avaya OneCloud CCaaS gives us the capabilities and flexibility to do just that," said Farid Farouq, Vice President, IT, Procurement and Contracts, Dubai World Trade Centre.
Dubai World Trade Center selected Avaya OneCloud CCaaS to leverage the flexibility, agility and innovation-on-demand of a multi-cloud ecosystem that enables them to rapidly address their constantly changing business needs by providing access to industry-leading applications and cloud technology. Avaya OneCloud CCaaS is currently available in approximately 40 countries, expanding into the Middle East and Africa last month.
Avaya OneCloud CCaaS also provides effortless composability enabled by Avaya OneCloud CPaaS, which is a force multiplier delivering even more value for the customer experience center. This enables organizations to easily leverage prebuilt apps to extend existing capabilities, as well as use build-your-own apps to create unique solutions to meet specific, customized needs.
"Dubai World Trade Centre has a well-earned reputation as a pioneer for the global events industry. Last year, through GITEX Technology Week, it showed the world how a global technology trade show could go ahead in a hybrid work environment. And this year, as restrictions continue to lift, DWTC is demonstrating a commitment to creating composable experiences at a time of increased demand. We have always been proud to serve DWTC as it delivers on its vast ambitions, and we're excited to help it continue to deliver experiences that matter with enhanced digital capabilities," said Nidal Abou-Ltaif, President, Avaya International.
About Avaya
Businesses are built by the experiences they provide, and everyday millions of those experiences are delivered by Avaya Holdings Corp. (NYSE: AVYA). Avaya is shaping what's next for the future of work, with innovation and partnerships that deliver game-changing business benefits. Our cloud communications solutions and multi-cloud application ecosystem power personalized, intelligent, and effortless customer and employee experiences to help achieve strategic ambitions and desired outcomes. Together, we are committed to help grow your business by delivering Experiences that Matter. Learn more at http://www.avaya.com
Cautionary Note Regarding Forward-Looking Statements
This document contains certain "forward-looking statements." All statements other than statements of historical fact are "forward-looking" statements for purposes of the U.S. federal and state securities laws. These statements may be identified by the use of forward-looking terminology such as "anticipate," "believe," "continue," "could," "estimate," "expect," "intend," "may," "might," "our vision," "plan," "potential," "preliminary," "predict," "should," "will," or "would" or the negative thereof or other variations thereof or comparable terminology. The Company has based these forward-looking statements on its current expectations, assumptions, estimates and projections. While the Company believes these expectations, assumptions, estimates and projections are reasonable, such forward-looking statements are only predictions and involve known and unknown risks and uncertainties, many of which are beyond its control. The factors are discussed in the Company's Annual Report on Form 10-K and subsequent quarterly reports on Form 10-Q filed with the Securities and Exchange Commission (the "SEC") available at www.sec.gov, and may cause the Company's actual results, performance or achievements to differ materially from any future results, performance or achievements expressed or implied by these forward-looking statements. The Company cautions you that the list of important factors included in the Company's SEC filings may not contain all of the material factors that are important to you. In addition, in light of these risks and uncertainties, the matters referred to in the forward-looking statements contained in this press release may not in fact occur. The Company undertakes no obligation to publicly update or revise any forward-looking statement as a result of new information, future events or otherwise, except as otherwise required by law.
All trademarks identified by ®, TM, or SM are registered marks, trademarks, and service marks, respectively, of Avaya Inc. All other trademarks are the property of their respective owners.