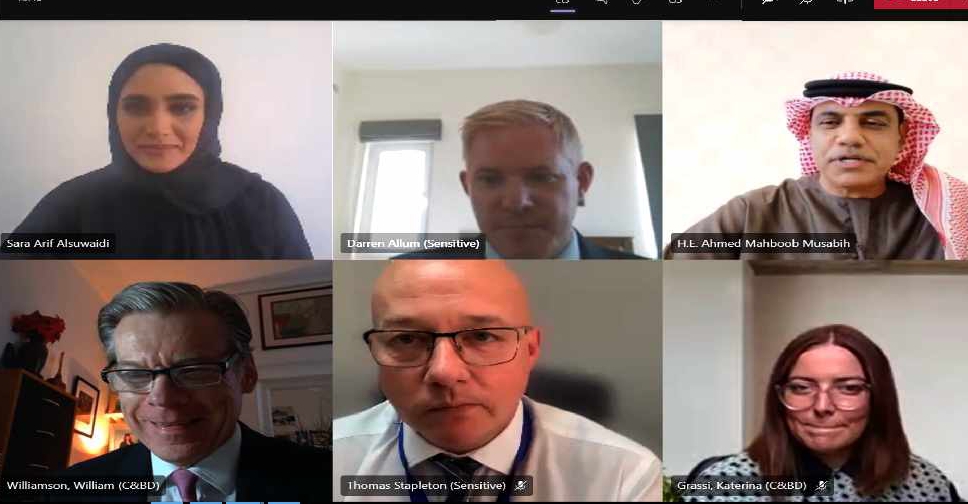 Dubai Media Office
The value of Dubai's external trade with the UK stood at AED 21.5 billion in 2020.
Imports (AED 16.3 billion) accounted for the bulk, followed by re-exports (AED 3.6 billion), and exports (AED 1.6 billion).
The figures were revealed during a virtual meeting between representatives of Dubai Customs and British Customs.
The implementation of Brexit and the following consequences on trade, travel and security were the main highlights of the discussion.
Ahmed Mahboob Musabih, Director-General of Dubai Customs, assured his organisation's support to British businesses and investors to help them overcome any challenges triggered by Brexit.
Meanwhile, Bill Williamson, Director of British Customs, praised the outstanding achievements and performance of Dubai Customs in the past few years.
He attributed that to the hard work of its teams and the sophisticated and advanced technologies used in its operations.
"This has helped in expediting trade, close monitoring of traffic of goods between the two sides, and helping British authorities thwart cross border illegitimate shipments, added Williamson.
"The UK and Dubai have seized 198 million cigarettes and 122 tonnes of illegitimate tobacco products that were to be transported to the UK," explained Musabih.
The head of Dubai Customs also invited his British counterpart to attend the 5th WCO Global AEO Conference, hosted by Dubai in coordination with the World Customs Organisation and the Federal Customs Authority.
The international event will see the participation of around 1,500 experts.
.@DubaiCustoms: #Dubai external trade with the UK stood at AED21.5 billion in 2020 (AED16.3bn for imports, AED1.6bn for exports, and AED3.6bn for re-exports)https://t.co/29zKdQLSNr pic.twitter.com/kGN50pB7fX

— Dubai Media Office (@DXBMediaOffice) February 14, 2021