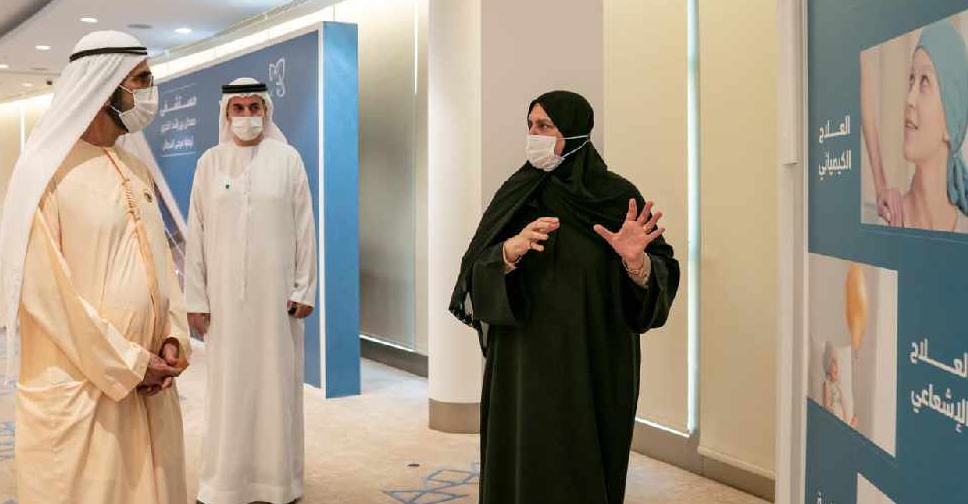 @DXBMediaOffice/ Twitter
A cancer hospital named after the late Sheikh Hamdan bin Rashid Al Maktoum will be established in Dubai.
The 250-bed charitable hospital will cover an area of 50,000 square metres.
His Highness Sheikh Mohammed bin Rashid Al Maktoum, Vice President and Prime Minister of the UAE and Ruler of Dubai made the announcement.
Sheikh Mohammed said the facility will have a capacity to receive 30,000 patients annually.
الإخوة والأخوات.. نعلن اليوم عن إنشاء "مستشفى حمدان بن راشد لرعاية مرضى السرطان " بدبي .. مستشفى خيري وانساني مفتوح للجميع .. يضم ٢٥٠ سريراً .. وسيستقبل ٣٠ ألف مراجع سنويا ..ويقام على مساحة بناء ٥٠ ألف متر مربع… رحمك الله يا أبا راشد .. وجعل دارك الفردوس الأعلى من الجنة .. pic.twitter.com/m6a42Mzu91

— HH Sheikh Mohammed (@HHShkMohd) April 27, 2021
حمدان بن راشد كان مميزاً في خيره وعطائه وإنفاقه ورحمته وتواضعه .. كان اهتمامه بالتعليم والصحة والأيتام مستمراً ولم يتوقف عبر عقود … ما زال فقده يوجعنا .. وذكراه في كل ركن من دبي .. وسيبقى اسمه باقياً وخالداً باذن الله في سجل المحسنين .. pic.twitter.com/XLXGSjcUHD

— HH Sheikh Mohammed (@HHShkMohd) April 27, 2021