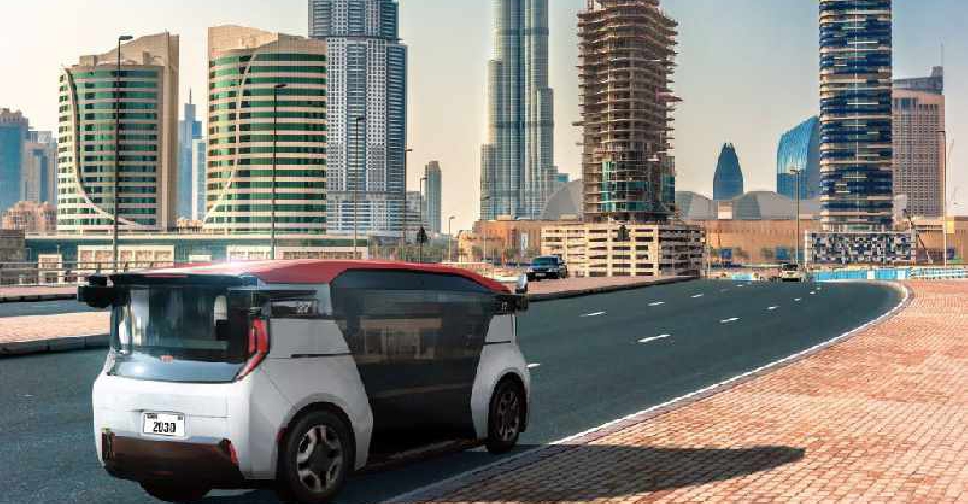 @DXBMediaOffice/ Twitter
Dubai is set to become the first location outside the US to operate 'Cruise' driverless vehicles.
The Roads and Transport Authority (RTA) has signed an agreement with the self-driving car subsidiary of General Motors Co.
The vehicles are expected to hit Dubai's roads in 2023, taking the city's overall fleet of autonomous cars to 4,000 by 2030.
.@HamdanMohammed announces @rta_dubai has signed an agreement with General Motors Co's @Cruise self-driving car subsidiary to operate its autonomous vehicles in #Dubai starting in 2023, adding that the self-driving fleet will reach 4,000 vehicles by 2030. pic.twitter.com/rpicBThNdD

— Dubai Media Office (@DXBMediaOffice) April 12, 2021
"Our goal is to convert 25 per cent of the total transportation trips in Dubai to self-driving trips through various means of transportation by 2030," said His Highness Sheikh Hamdan bin Mohammed bin Rashid Al Maktoum, Dubai's Crown Prince and Chairman of the Executive Council of Dubai.
He discussed the future of smart mobility with Jeff Bleach, chief legal officer of General Motors-Cruise.
ناقشت مع جيف بليش، المدير التنفيذي القانوني لشركة جنرال موتورز- كروز مستقبل التنقل الذكي وأبرز مستجداته وحضرت توقيع شراكة استراتيجية بين الشركة العالمية وهيئة الطرق والمواصلات لتشغيل مركبات الشركة ذاتية القيادة في دبي اعتباراً من 2023 ليصل عددها الي 4000 مركبة في 2030. pic.twitter.com/OGjnKcy99l

— Hamdan bin Mohammed (@HamdanMohammed) April 12, 2021