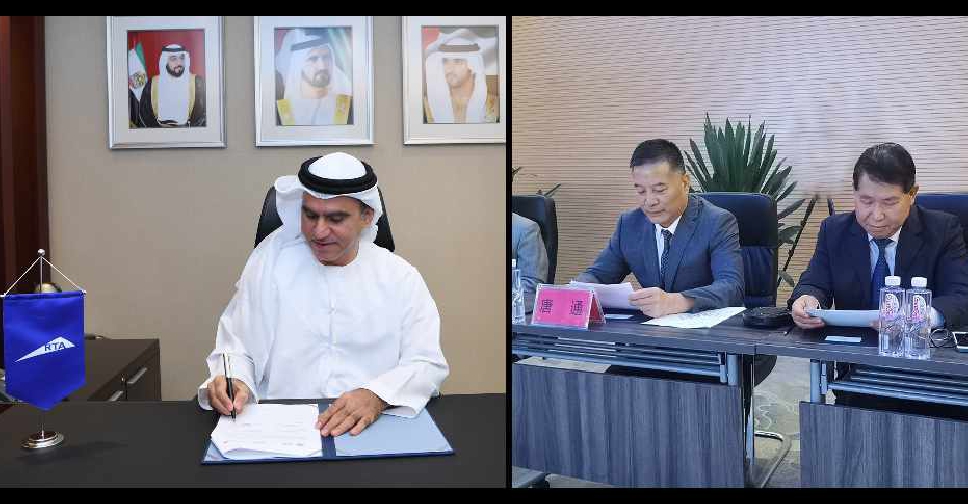 Supplied
Dubai is moving ahead with plans to develop a futuristic suspended transport network.
The Roads and Transport Authority (RTA) has signed an MoU with China's Zhong Tang Sky Railway Group.
The agreement is in line with the Dubai Self-Driving Transport Strategy, aimed at converting 25 percent of mobility journeys in the emirate into autonomous mode by 2030.
The RTA has been entering into agreements with various specialist companies to develop suspended transport systems.
"We will be able to screen and obtain the best technologies and select the best systems for implementation in Dubai," said Abdul Mohsen Ibrahim Younes, CEO of the RTA's Rail Agency.
"The ultimate objective is to rank Dubai as the best place for living and business, a destination for visitors, and the smartest and happiest city in the world," added Younes.
.@rta_dubai inks MoU with Zhong Tang Sky Railway Group to explore developing suspended transport networkhttps://t.co/2DwIApFc2S pic.twitter.com/qdBhwqdgh2

— Dubai Media Office (@DXBMediaOffice) June 7, 2021