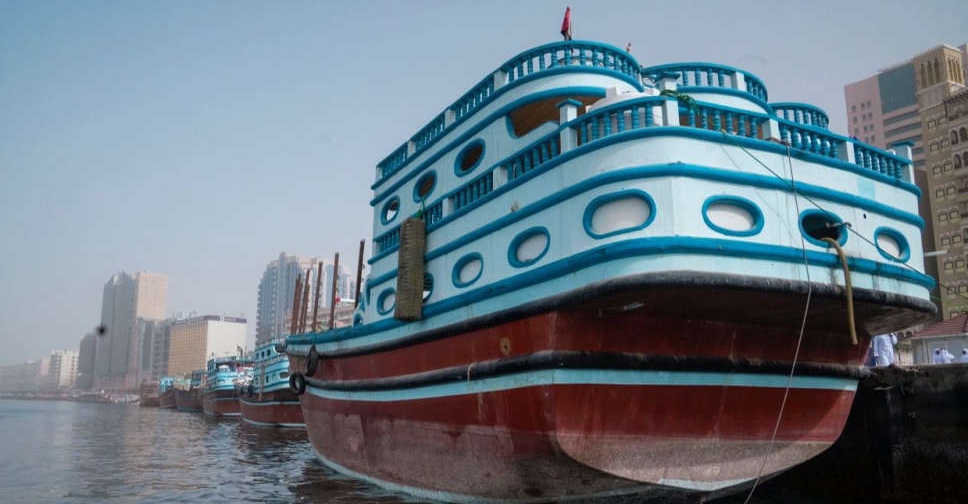 @DXBMediaOffice/ Twitter
Dubai is seeing a significant increase in trade through traditional wooden dhows following recent efforts to revitalise the sector.
As many as 2,500 commercial dhows entered Dubai's ports during the first quarter of 2022, which led to an 8 per cent growth in trade compared to the same period last year.
Dubai's Ports, Customs and Free Zone Corporation set up the Marine Agency for Wooden Dhows in 2020 to streamline and regulate the activities of traditional vessels in the emirate's waters.
Dubai Creek, Deira Wharfage and Al Hamriya Port are the key hubs for trade through wooden dhows.
His Highness Sheikh Mansoor bin Mohammed bin Rashid Al Maktoum, Chairman of the Dubai Council for Border Crossing Points Security said that Dubai will continue to provide services to commercial dhows to enable them to contribute further to the economic growth of the emirate, which in turn will consolidate its position as a global trading and economic hub.
In Q1 2022, the number of inbound commercial wooden dhows reached 2,500 in the emirate, as trade through Dubai Creek, Deira Wharfage and Al Hamriya Port flourished. Our objective is to provide exceptional services and deploy international best practices at our maritime ports. pic.twitter.com/gGXuCwh4vf

— Mansoor bin Mohammed (@sheikhmansoor) May 19, 2022
#Dubai sees increased trade through commercial wooden dhows in the first quarter of 2022https://t.co/JQ81EaBhwF pic.twitter.com/Fzj8DL0jKa

— Dubai Media Office (@DXBMediaOffice) May 19, 2022