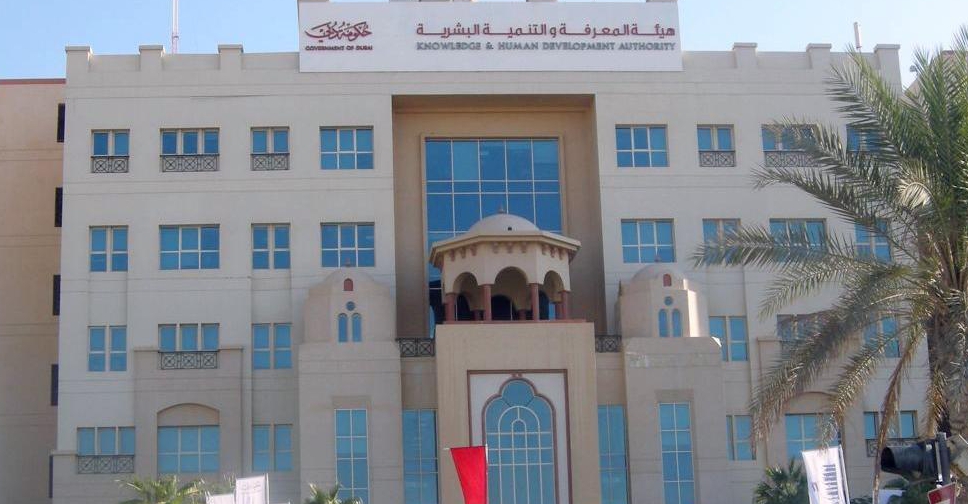 @DXBMediaOffice/ Twitter
Enrolment in Dubai's private schools has grown 3.5 per cent this academic year, with an addition of nearly 10,000 students.
According to the Knowledge and Human Development Authority (KHDA), the emirate now has 215 private schools (over 289,000 students), 21 of which have opened in the last three years.
The private education regulator has released infographics designed to give investors, operators, educators and parents insights into the schools sector as a whole.
Also featured are figures from the KHDA parent survey (completed by more than 70,000 parents) conducted this year which found that 87 per cent are satisfied with the quality of education their children receive in Dubai.
More than four in 10 parents pay less than AED 18,000 in fees every year, while another 22 per cent pay between AED 18,000 and AED 35,000, and only 9 per cent of parents pay more than AED 75,000.
The report also noted almost half of all teachers in the emirate were under 40 years old, with India, UK and Egypt making up the top three nationalities.
"The sustained development of the emirate's school sector reflects the energy, resilience and dynamism that Dubai has been able to maintain. Consistent with the Expo 2020 theme of opportunity, our education sector continues to offer families and investors new possibilities," said Dr. Abdulla Al Karam, Director-General of KHDA.
.@KHDA: Enrolment in #Dubai's private schools has grown 3.5% since the start of the last academic year, with an addition of nearly 10,000 students.https://t.co/2PePdRaQE0 pic.twitter.com/ZrsmI5Qa5E

— Dubai Media Office (@DXBMediaOffice) November 9, 2021