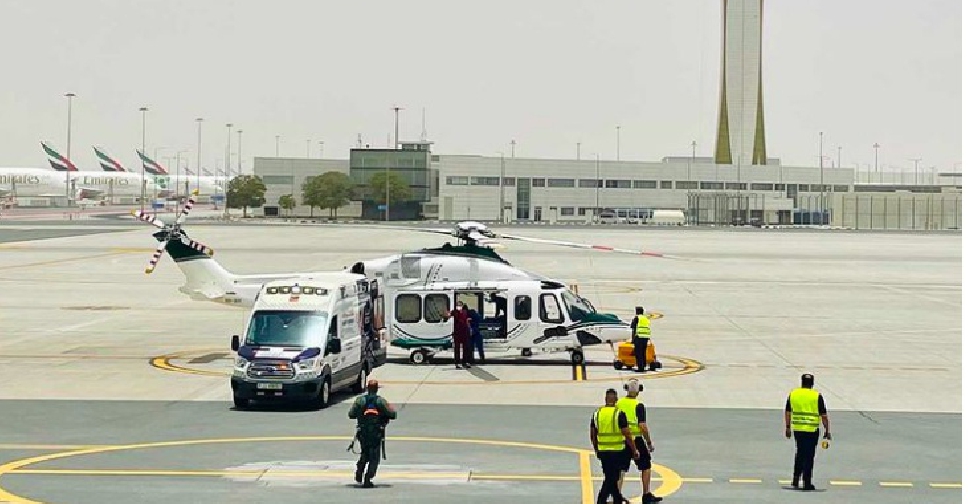 Dubai Police
A European patient was airlifted from Al Maktoum International Airport to Rashid hospital after her flight was forced to return to base due to her deteriorating health.
Teams from Dubai Police Air Wing and Dubai Corporation Ambulance Services were quick to respond after receiving an alert that her condition worsened during the flight and "required immediate medical intervention".
The European national was being flown abroad to treat for injuries she had suffered in a traffic accident, said Colonel Ali Muhammad Faraj Al Muhairi, Director of Dubai Police Air Wing.
"The flight was cancelled and the airplane headed back to Al Maktoum International Airport, where the Air Wing team and medical crew airlifted her to Rashid Hospital," he added.