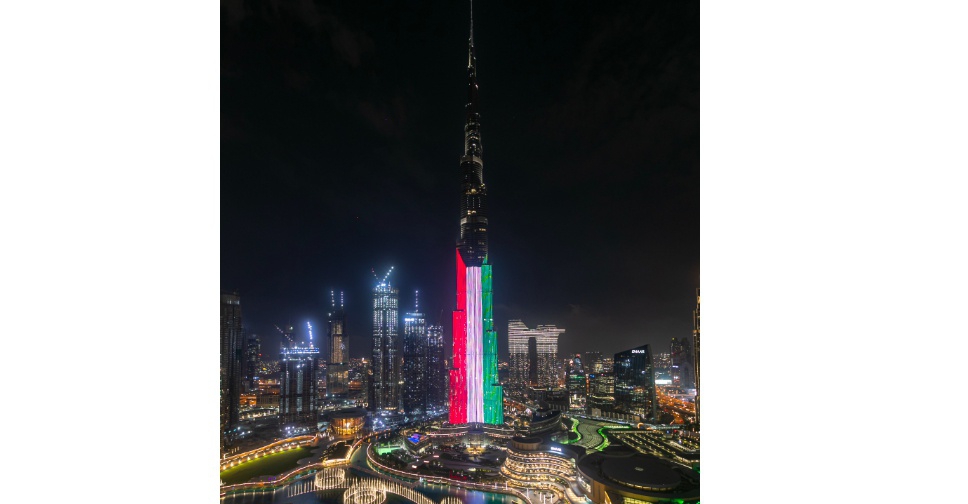 WAM
Dubai landmarks lit up to honour Kuwait on the country's 60th National Day.
The iconic Burj Khalifa was coloured in the shades of the Kuwaiti flag on Thursday, while the Dubai Frame was decked in similar fashion for three nights in a row.
The Burj Al Arab was illuminated in blue on Tuesday and Wednesday to mark the occasion, while a special edition of the award-winning "Imagine" show was showcased at the Dubai Festival City Mall's Festival Bay.
The celebrations affirmed the deep and strong fraternal ties between the UAE and Kuwait, as well as their shared history, heritage and culture.