A Dubai-based firm took over the management of three luxurious hotels in Kenya; two based in Nairobi and one in Eldoret County.
Aleph Hospitality signed an agreement with the three hotels; Boma Nairobi, Boma Inn Nairobi, and Boma Inn Eldoret, which are owned by Red Court Hotel ran by the Kenya Red Cross Society.
The Middle East investors said that they would turn around the fortunes of the three hotels amid the escalating Covid-19 pandemic which has ravaged the hospitality sector.
"We are delighted to take over the management of the three Boma Hotels in a deal that strengthens our presence and services in Kenya," the directors of the Dubai firm said.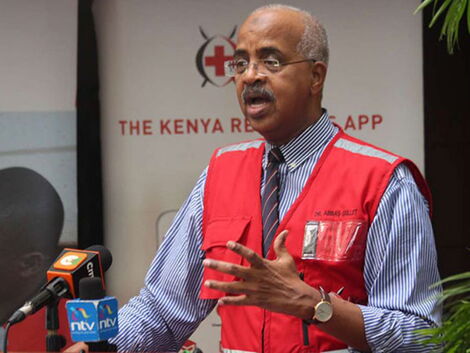 Abbas Gullet, former Kenya Red Cross Secretary-General and Chairperson Red Court Hote addresses the media in 2019
File
Abbas Gullet, former Kenya Red Cross Secretary-General, and Chairperson Red Court Hotel lauded the foreigners as a professional management company that is familiar with local and global business and hospitality market.
The three-star hotels offer spas, accommodation, conferences, and gym services and are a favourite among foreign tourists and guests who travel to Kenya.
The Dubai firm, Aleph, also manages Best Western Plus and Marriot hotels in Kenya.
Several hotels were shut down after the Covid-19 pandemic broke out in Kenya, owing to debts and government measures set to curb Covid-19. Most facilities recorded losses during the crisis.
Some hotels offered pay cuts to their employees, while others were forced to retrench the staff. In May 2020, Fairmont announced the indefinite closure of two of its luxurious hotels in the country; The Norfolk Hotel in Nairobi and the luxurious Mara Safari Club citing the adverse effects of the Covid-19 pandemic on the hospitality industry as the key reason.
Lavish hotels in Mombasa slashed their rates by half to attract guests and to also ensure a return on investment during the crisis. 4-Star hotels on the South Coast as well as some on the main island reworked their rates and opened up their establishments to activities such as deep-sea diving, dhow cruises, and hotel games involving the locals.
A survey conducted by the Central Bank of Kenya (CBK) between September 21, and 23, 2020, indicated that, on average, hotel bed occupancy declined from 67 percent in February to bottom out at 10 percent in May, and recovered partially to 24 percent by September.
The report also showed that 64 percent of hotels that had closed during the pandemic period did not participate in any alternative economic activity. However, a majority of the rest (29 percent) were engaged in renovations and maintenance in a bid to adapt to the new normal before reopening.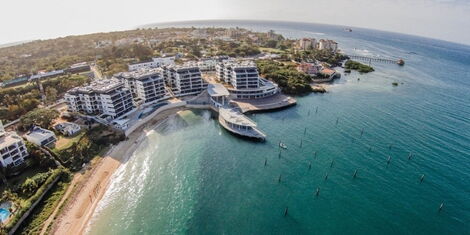 A beach hotel at the Indian Ocean in Mombasa County
File