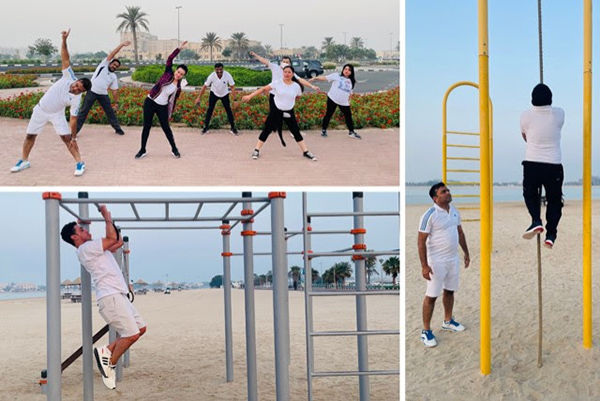 With the temperature plummeting in the UAE, Studio M Arabian Plaza Hotel & Hotel Apartments, the lifestyle property by Millennium Hotels & Resorts, is introducing healthy offers lasting until the end of March 2022.
The hotel even joined the Dubai Fitness Challenge (DFC) as a team – with colleagues and guests – to promote a healthy lifestyle. It kickstarted the initiative by joining a fun run/walk on November 3 at Al Mamzar Beach as part of the challenge with a team led by the general manager under the name of Millennium Hotels & Resorts team.
Back for its fifth year, the DFC is simple: complete 30 minutes of activity each day for 30 days. It helps create a fitness-focused mindset and inspires all to seek healthy, active lifestyles. With a month-long calendar of free workouts, exciting fitness events and wellness-centric entertainment, there's plenty of inspiration to keep moving.
To encourage the active lifestyle, the hotel DFC booking offer includes 20 per cent off the Flexible Rate, 25% off food & beverages, and 25% off laundry, in addition to free access to the pool and gym and free shuttle service to and from Al Mamzar Beach and Park throughout the offer dates.
Studio M Arabian Plaza is a three-star urban hotel concept with 223 rooms and 100 apartments. It is located next to Al Qiyadah Metro Station, seven minutes away from the Dubai International Airport.-TradeArabia News Service