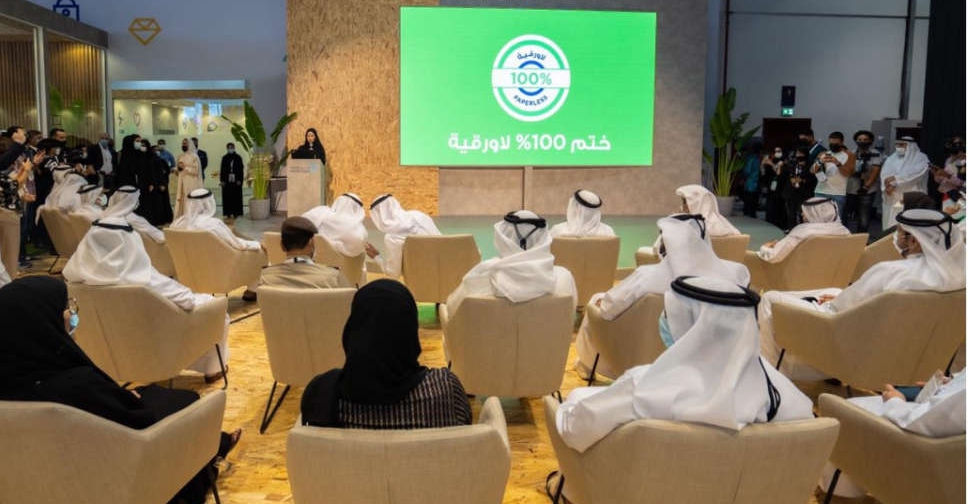 WAM
As many as 19 government entities, including the RTA, GDRFA, DHA and KHDA, have been awarded the '100% Digital Stamp' for successfully implementing the Dubai Paperless Strategy.
They join an elite list of entities, including DEWA, Dubai Municipality, Dubai Statistics Center and Dubai Sports Council, that received the stamp in March.
It comes as Digital Dubai, during a press briefing at GITEX Global 2021, announced that 98.86 per cent of its paperless target has been achieved by digitizing government transactions.
They added that 43 government entities have been successful in offering more than 1,800 digital services and over 10,500 key processes.
This shift has helped save a total of 331 million sheets of paper that would have otherwise been used for transactions, cutting costs by more than AED1.3 billion and saving over 14 million man-hours across the government.
It has, in fact, led to saving more than 39,000 trees that would have otherwise been used to produce paper.
The new accomplishment is in line with the Dubai Government's strategic objectives to establish the emirate as a world digital capital, boost government productivity, ensure optimal resource consumption, digitize procedures and services, and promote happiness for customers.
"Dubai is taking a new and significant step forward in its quest to digitalize all aspects of life in the emirate, guided by its leadership's ambitious vision and clear objectives to make sure Dubai has a fully digital government by December 2021, where all transactions will be 100% paperless," asserted Hamad Al Mansoori, Director-General of Digital Dubai.
"With its successive achievements and non-stop progress, the Dubai Government is on the right track to fulfil its aspirations and lead the world in the field of digital governments, all while continuing to prioritize customers' happiness and offering them seamless and proactive services. Dubai is now a role model for the world with its rapid and significant achievements, as well as its commitment to maintaining a clean and sustainable environment."