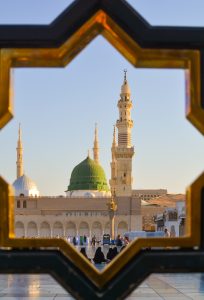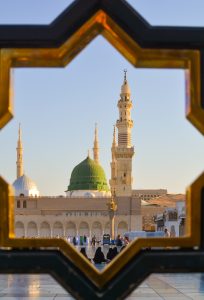 Dubai-headquartered Fintech firm Mamo has reportedly secured $8 million through a pre-Series A funding round.
Mamo offers a digital wallet and payments platform and has previously raised $1.5 million in order to launch a peer to peer payments app.
As mentioned in a release shared with Crowdfund Insider, Mamo's latest investment round was led by Global Ventures, along with contributions from 4DX Ventures, AlRajhi Partners, Olive Tree Capital, and Fintech-focused Silicon Valley investors as well.
The funds raised will be used to develop Mamo's line of products and services, and also to increase the utility for its clients. The company said it plans to further expand business operations in the United Arab Emirates (UAE) and Saudi Arabia as well. Mamo will also be hiring more talented professionals to support its expansion efforts.
Mamo's customer-focused Fintech platform lets users send and receive funds via their mobile phones instantly, securely and also free of cost.
Mamo says it prides itself on offering an outstanding user experience. The Fintech firm's recently launched service, Mamo Business lets freelance workers and small businesses accept digital payments from their clients, without having to deal with costly and complex gateway and merchant integrations.
As explained in the announcement:
"Registration on the platform typically takes a single day, which is an enormous improvement over the industry standard of two to three months – a life line for small businesses given the current global situation."
Mamo has been co-founded by Asim Janjua, Imad Gharazeddine and Mohammad El Saadi, three ex- Google workers with experience in product design, engineering, marketing, operations and business development.
Mamo currently has 12 employees on its payroll from 10 different nationalities "with professional backgrounds from McKinsey and Careem. Some of their advisors include the former GM of Paypal-owned Venmo, Amit Jhawar," the release noted.
The announcement also mentioned:
"In addition to joining Visa's Fast Track Program, the company has also secured principal regulatory approval from the Dubai Financial Services Authority to operate under its Innovation Testing License."
Mohammad El Saadi, co-founder at Mamo, remarked:
"This fundraising is a testament to Mamo's performance in the region and reflects our ambition to be the leader within the payments space. We believe that accepting and making payments should be much simpler than it is today, for everyone. Through Mamo, we will support the UAE and MENA in its transition to a digital economy."
Mohammad added:
"At Mamo, we want to lead and drive financial independence and inclusion across the greater MENA region. At the core of it, money is a medium of social exchange and we are building the fabric to connect every member of this society together from the well-banked to the unbanked – from small business owners to freelancers and beyond. I'm thrilled to bring our human-first and customer-centric approach to residents and businesses alike in the UAE, while we prepare for our launch in the Kingdom of Saudi Arabia."
Basil Moftah, General Partner at Global Ventures, stated:
"It is exciting to see Mamo's growth and even more so, to be a part of their journey. The regional Fintech space is booming because of innovators like Mamo who are empowering customers and businesses alike, by revolutionizing the ways they traditionally deliver and consume financial services. The start-up is setting the tone for a thriving and innovation-driven financial ecosystem in MENA."