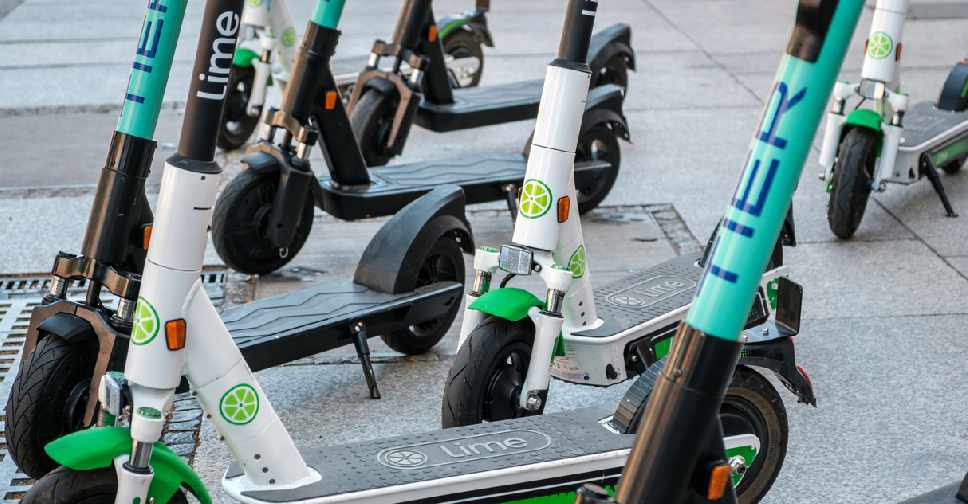 iStock [For illustration]
Regulations are being drawn up as part of plans to make e-scooters a permanent fixture on Dubai's streets.
Officials of Dubai Police and Roads and Transport Authority (RTA) have reviewed the results of an ongoing trial operation of e-scooters that was rolled out in October 2020.
Currently, around 800 e-scooters are operating within five districts of Dubai: Mohammed bin Rashid Boulevard, Jumeirah Lakes, Dubai Internet City, Al Riqqa & Al Muraqqabat, and the 2nd of December Street.
The trial project has a satisfaction rate of 82 per cent and authorities are now planning to implement the service on a permanent basis.
They are looking at selecting the best model that suits Dubai based on the results of the trial run and are also looking at the experience of major cities like London, Paris, New York, Berlin and Singapore.
Their latest discussions focused on four key elements: the user, the E-Scooter, the road, and the commercial model to be provided by operators.
Moped
The meeting also examined a proposal to regulate the operation of the lightweight pedalled motorbike known as Moped.
It is fitted with two or three wheels powered by a motor designed to travel at a speed not exceeding 50 kph.
The proposed regulation will cover the age of the moped user, permitted streets, maximum engine power, registration & licensing, and the maximum speed, among others.
Some cosmopolitan cities have started to license mopeds as a first and last-mile mobility option but under specific conditions and within certain areas to ensure the safety of riders and road users.
Streetlighting
The two entities discussed the RTA's street-lighting plan for 2022-2025 in several areas of Dubai.
It covers lighting streets extending 97 km across 12 districts in 2022, 105 km in 15 districts in 2023, 100 km in 13 districts in 2024, and 85 km in 5 districts in 2025.
.@rta_dubai, @DubaiPoliceHQ discuss traffic safety strategy implementation indicators, proposed regulatory model for operating E-Scooters, and Moped together with RTA's street lighting plan in various Dubai districts 2022-2025. #Dubai pic.twitter.com/SBiOQzJcpc

— Dubai Media Office (@DXBMediaOffice) June 9, 2021