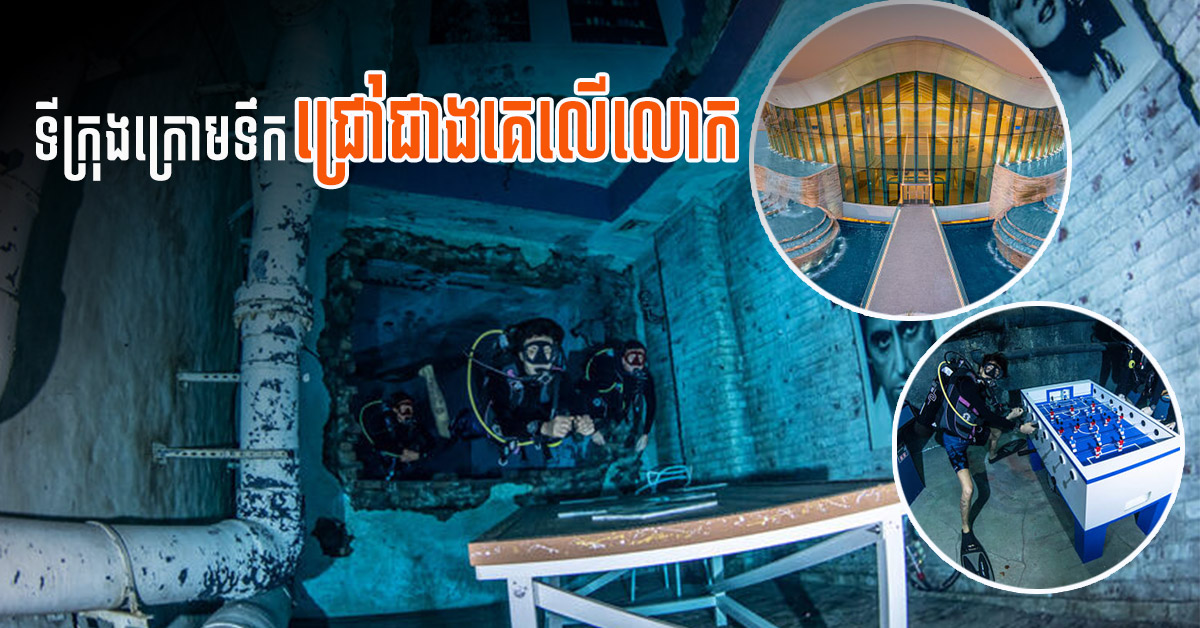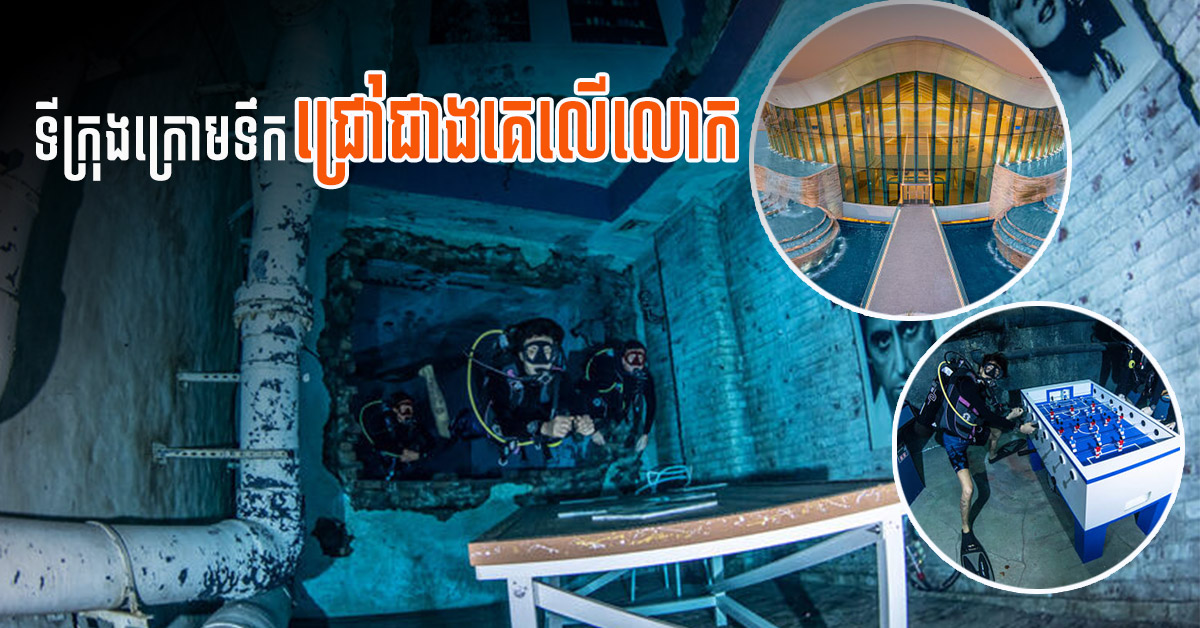 Besides being the home of the world's tallest skyscraper and the world's largest mall, Dubai has broken another recording with the opening of the world's deepest drive pool along with a huge underwater city, reported CNN.
The pool is 60 metres deep and has stolen the record from Poland's Deepspot, which has a depth of over 45 meters. The project was awarded by Guinness as the "Deepest swimming pool for diving" on June 27.
The pool is now open by invitation only but will open to the public later this year.
The Deep Dive Dubai pool is filled with 14 million litres of freshwater. This amount is equal to the volume of six Olympic-sized swimming pools and is at least four times bigger than any other diving pool in the world. Water temperature is maintained at 30 degrees, a comfortable temperature for wearing a thin wetsuit or a swimsuit.
The most highlight part of this underwater city. Divers can explore "abandoned" sunken city apartments and play underwater pool in the arcade. The project also has an underwater film studio, the largest of its kind in the region.
Deep Dive Dubai offers courses for both diving beginners and certified divers. Divers can also explore the pool and the underwater city by themselves after a tour with one of the dive guides at the site.
56 cameras have been installed around the pool to ensure the safety of divers at every corner. It also has the region's most advanced hyperbaric chamber — with a capacity of 12 people — in case of an emergency.
For safety reasons, tourists must not visit the top of the skyscraper after diving.
After any dive, it's recommended to wait 18-24 hours before ascending higher than 300 metres. However, there is no risk in diving after having visited the tallest building in the world.
Photo: CNN
– Video Advertisement –