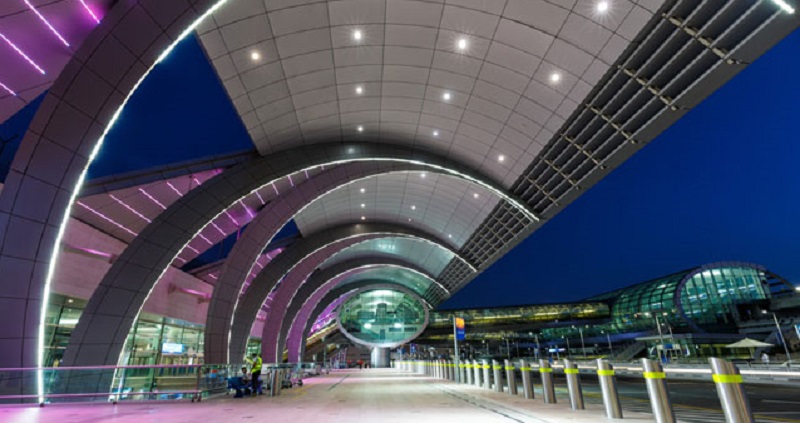 ONE of the world's largest in-house airport labs for the processing of COVID-19 PCR tests has opened at Dubai International Airport. The development is part of the country's efforts to further enhance safe international travel, while accelerating the recovery of the travel sector, Dubai Airports said in a press release.
The result of a collaboration between Dubai Airports, the Dubai Health Authority and Pure Health, the laboratory was inaugurated by His Highness Sheikh Mansour Bin Mohammed Bin Rashid Al Maktoum and His Highness Sheikh Ahmed Bin Saeed Al Maktoum, chairman of Dubai Airports.
Located close to Terminal 2, the over 1,800m² laboratory is a dedicated facility for round-the-clock processing of RT-PCR test samples collected from passengers at Dubai International Airport. Using latest WHO-standard COVID-19 RT-PCR testing equipment, the lab can process up to 100,000 samples per day and provide reliable results within a few hours.
The lab is equipped with negative and positive pressure rooms and is linked to government reporting platforms, ensuring secure and easy sharing of information between health and regulatory authorities and airlines.
The opening of the lab comes as Dubai International Airport's Terminal 1 and Concourse D resumed operations on June 24, following 15 months of suspension due to the COVID-19 pandemic. [sources/photo special]