Join this webinar to find out about the UAE market, doing business in UAE and hear from the DIT Education team in UAE.
In this webinar, the Department for International Trade Education team will be sharing information about the market, guidance on doing business in the UAE, export advice and the support they provide.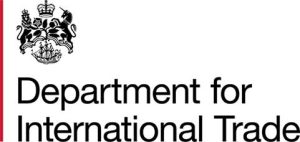 DIT provides trade and investment services and practical support. They help UK companies succeed in the United Arab Emirates, and UAE companies set up and invest in the UK. The DIT offers expertise and contacts through their extensive network of specialists in the UK, and staff in the British Embassies in the United Arab Emirates (UAE) located in Abu Dhabi and Dubai.
The link to join will be sent to the email address you register with nearer time.
Register to attend below: