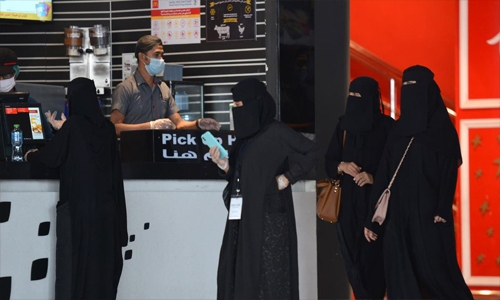 Reuters | Dubai
The Daily Tribune – www.newsofbahrain.com
Saudi Arabia has authorised citizens married to foreigners to travel through border points, a measure meant to facilitate their movements while international air travel is suspended because of the pandemic, the state news agency (SPA) reported on Wednesday.
In the case that if a Saudi citizen is unable to provide documents that prove the wife's presence outside Saudi Arabia and her inability to come to the Kingdom, he can apply for a travel permit through 'Absher' electronic platform and attach all the required documents, to facilitate the procedures of obtaining a travel permit.
The new initiative is in the implementation of the directives of the higher authorities regarding procedures for travelling abroad and coming to the Kingdom during the period of suspension of international flights ever since the outbreak of the pandemic.
Earlier this month, Saudi Arabia announced the suspension of entry for non-citizens for a period of two weeks in light of surging coronavirus cases in both Gulf countries.