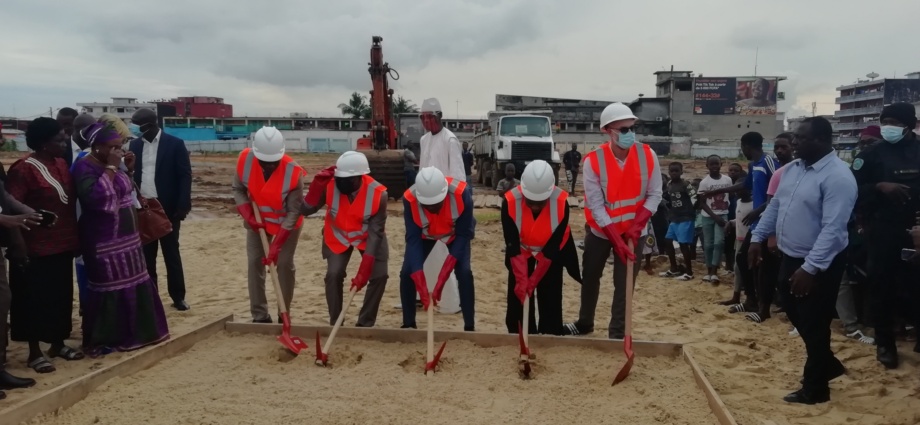 Narcisse Balley, the first deputy mayor of the commune of Koumassi launched a project for the construction of a close to US 9.1M new market in Koumassi, Abidjan, Cote d'Ivoire, on behalf of the chief magistrate of the commune, Cissé Ibrahima Bacongo.
The deputy mayor explained that the old market, which dates back to more than 20 years, is at an advanced state of disrepair and that it no longer meets the expectations of the population hence the need for the new market.
Also Read: LASBCA seals 45 residential and commercial buildings in Logos, Nigeria
"This project will not only better market conditions for the population but also give a boost to economic activities in the region and create jobs during and after the construction phase," noted Mr. Balley.
Overview of the proposed market
Built on an area of approximately ​​12,370 m2, the new market will upon completion (in 24 months' time), have a total of three levels/floors. The ground floor will have a total of 74 stores while the first and the second will have 111 and 70 units respectively.
The facility will have a total of seven stairs on the ground floor, seven on the first floor and six on the second floor, and three toilet blocks, one on the ground floor, one on the first floor, and one on the second floor. It will have.
Also in the market premises will be 80 spaces car park area.
An architectural masterpiece
According to the manager of the Société Immobilière Groupe Multi-Services de Côte d'Ivoire (GMSCI), Yann Fouad Jawad, the new market is an architectural masterpiece and it will be cited in reference for its modernity, its buildings, its beauty, and its cleanliness.
"The municipality of Koumassi will have literally nothing to envy to the markets of other municipalities," said Jawad.
90