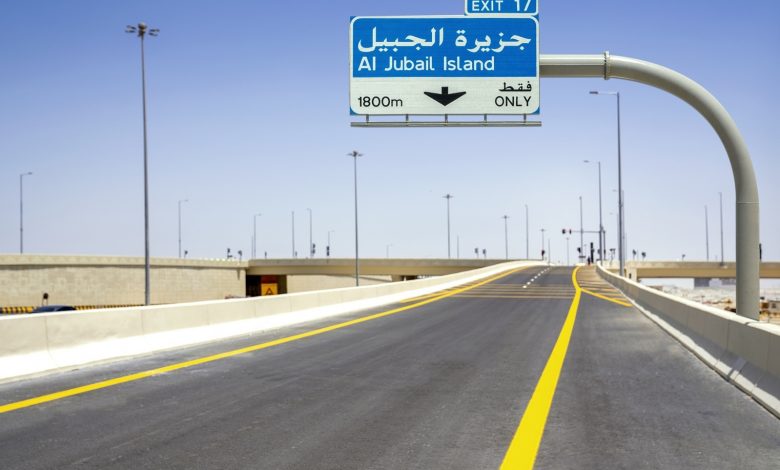 The construction works of the main bridge to Jubail Island, a new nature island that is being developed across 4,000 hectares of mangrove forests and coastal estuaries with more than 30 km of the waterfront, as part of a greater master plan that includes a culture island and an entertainment island, is completed.
This was announced by Jubail Island Investment Company (JIIC), the developer of the Dh5 billion project that will also feature a total of six residential village estates covering more than 400 hectares.
Overview of the main bridge to Jubail Island in Abu Dhabi
Search for construction leads
According to JIIC, the main bridge to Jubail Island, the construction works of which began in August last year, is 140 meters long. Part of its development included intelligent traffic signal systems alongside speed control systems, pedestrian signals, and street lighting. It also included beautification and afforestation works.
Read Also Cordoba, First Phase of Bloom Living Project in Abu Dhabi Sells Out
The bridge will be key in the facilitation of movement in and out of the island directly from the Sheikh Khalifa bin Zayed Al Nahyan highway (E12), and facilitation of easy, direct access to Jubail Island as well as proximity to public parks, open spaces and cycling tracks.
The bridge will also link various villages on the island to one another as well as facilitate movement between the two sides of the island, where the Jubail Mangrove Park, Jubail Pura Eco Retreat and the marine activities will be situated, and the rest of the existing developments that lie in the island.
If you have a remark or more information on this post please share with us in the comments section below