Intersec 2022

Members of the British Security Industry Association's (BSIA) Export Council and the Fire & Industry Association (FIA) are looking forward to a successful exhibition for UK exporters, at Intersec Dubai. The trade platform for security & safety returns after a one-year absence from 16th-18th January.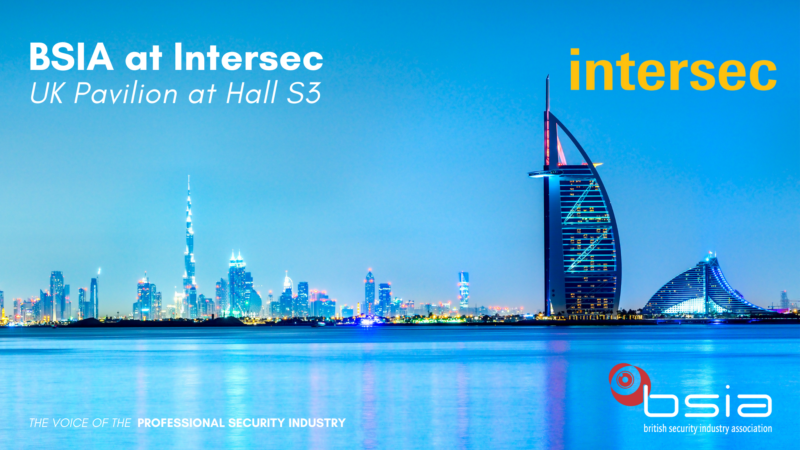 The BSIA stand and lounge will be in Hall S3-B41 (Saeed 3) alongside combined Homeland & Policing and Physical & Perimeter security. Other UK exhibitors can be found in UK Pavilion Fire & Rescue Hall 4.
John MacAskill, Director – Security & Export, BSIA, says: "The quality and innovation that our fire & security exhibitors bring to the exhibition every year is always recognised by visitors and I anticipate that Intersec 2022, after its absence on the international circuit due to COVID-19, will be even more successful than ever."
The 23rd edition of Intersec sees a participation of over 600 exhibitors from over 50 countries and will welcome visitors back from all over the world between 16th-18th January 2022.
'Secure by Default' in the Age of Converged Security: Insights from IFSEC 2019
From data security to the risks and opportunities of artificial intelligence, the conversations at IFSEC International shape future security strategies and best practices. This eBook brings you exclusive insights from these conversations, covering:
A Global Political and Security Outlook from Frank Gardner OBE
Surveillance Camera Day: Tony Porter launches 'Secure by Default' requirements for video surveillance systems
Using Drones to Secure the Future
Autonomous Cars and AI: Relocating human incompetence from drivers to security engineers?
The Ethical and Geopolitical Implications of AI and Machine Learning
Related Topics