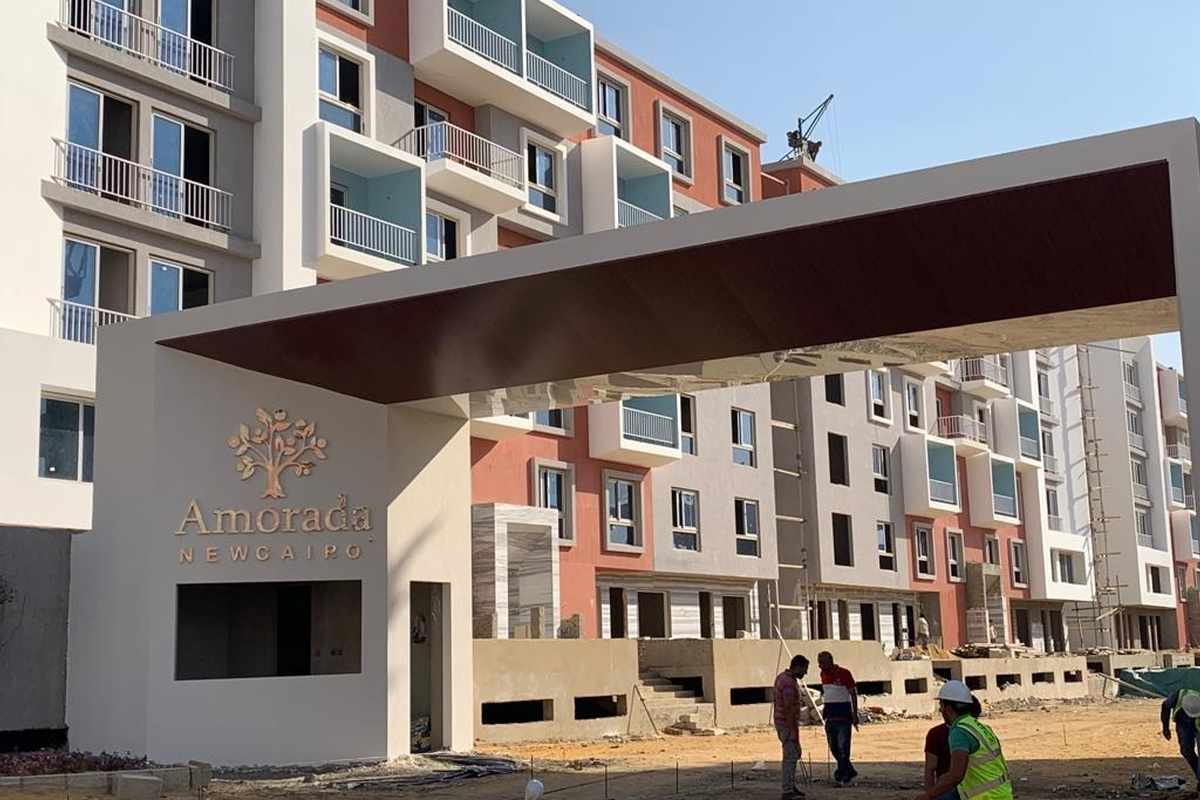 The construction of the 2,300 square meters Amorada Mall, which is the commercial component of the Amorada mixed-use project in New Cairo, Egypt, has been launched.
This is according to the project's developer, Afaaq Construction and Real Estate Investment, an Egyptian company involved in construction works, engineering consultancy, real estate investment, finishes, and construction material supply activities.
Osama El Etreby, the Afaaq construction chairperson, explained that the mall is mainly meant to provide basic services to the Amorada residential project's residents. It features supermarkets, pharmacies, cafes, and bank branches, with the company intending to sell the mall's units instead of retaining them for leasing.
Also Read: Agreement for construction of residential skyscrapers in New Alamein City
The company reportedly reduced the area of the mall, from the planned 4,800-square meters to 2,300 square meters to accelerate the completion of the residential portion last year amid the COVID-19 pandemic.
An overview of the Amorada residential portion
The Amorada residential portion boasts a built-up area of 22.5% and includes 272 units of varying areas. The construction of this portion begun back in the first quarter of 2018 and was completed last year.
The project was designed by Profilerz, urban planning, and architectural firm based in Cairo while Modern Home Engineering Consultants, an engineering company that was established in Emirates – Abu Dhabi, was the construction consultant.
Afaaq Construction and Real Estate Investment owns a number of housing projects in the Delta Governorates, including Kafr El-Sheikh. In addition to this, the company has also developed the Nasr Towers ​​project in Mahalla, Gharbeya Governorate, which includes 880 housing units, commercial activities, and a garage area.
"We have 25 years of experience in the real estate market, during which we were able to develop various projects in multiple locations, including the North Coast and Ras Sidr," said El Etreby adding that, "the company has an ambitious plan to be present in new areas such as New Alamein and the New Administrative Capital (NAC) in the coming years."