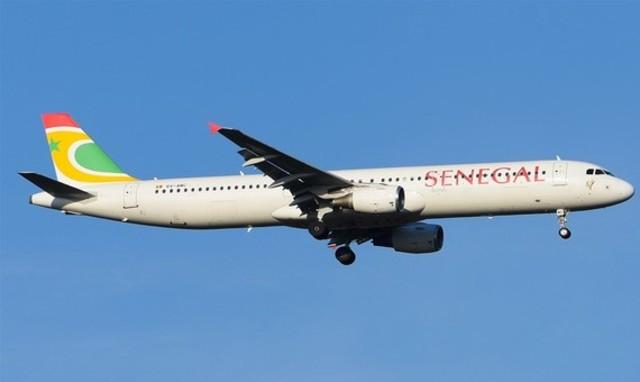 Milan, 27 May 2021 – Encouraged by high bookings, #airsenegal has officially announced that it shall be further increasing its Milan (Malpensa) bound services from 3 to 5 weekly effective 01st July 2021. It will therefore be the airline that offers the highest number of weekly flights between Italy and Senegal for the summer 2021 season.
A new 4th weekly #service will be operated on Sundays effective 20th June whilst the 5th one shall begin on Thursday 1st July respectively. All five weekly flights will be exclusively operated by the Airbus A321 on Monday, Wednesday, Thursday, Saturday and Sunday offering 16 business and 149 economy class seats.
Flights are conveniently timed to ensure rapid connections in both directions via #dakar to its growing African network which includes Abidjan, Bamako, Conakry, Banjul, Nouakchott, Ziggachoir and soon Freetown.
The airline would like to inform its loyal passengers that the available free baggage allowance shall consist of 46KG split across two suitcases (23kg each) for passengers flying between Milan and its entire African network via #dakar in both directions.
Air Senegal has a new frequent flier program called named Teranga Loyalty and the carrier will be
announcing shortly mileage points promotions for its frequent flier members across its European network for this summer season.
It is the first African carrier to install lie-flat seats in the business class cabin of narrow body aircraft as both its Airbus A321 planes have this premium product on board.
About #airsenegal:
The airline was created in 2016 and launched commercial operations on May 14, 2018. #airsenegal, aims to be the leader in West African air transport by relying on #dakar airport (Blaise Diagne International Airport) acting as its primary hub airport connecting Europe to West Africa and within the region. It's mission is to serve both domestic and international cities that contribute to the growth of African aviation. The airline is embedded in Senegalese culture and the TERANGA SPIRIT. The primary objectives of the carrier are security, reliability and customer #service. The airline currently operates a fleet of two Airbus A330-900Neos, two Airbus A321s, two Airbus A319s and two ATR 72-600s across West Africa, Morocco, Central Africa, France, Spain and soon Italy. It recently placed an order for 8 Airbus A220-300s at the 2019 Dubai Air Show to fuel its long-term expansion growth.
Air Senegal takes the TERANGA SPIRIT around the world.