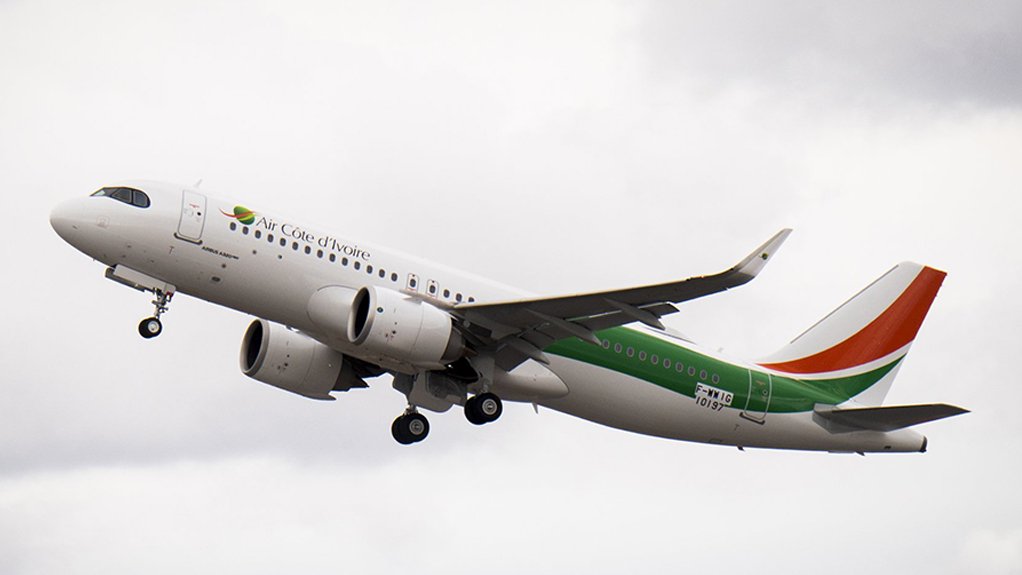 The national flag carrier of the West African country of Côte d'Ivoire, Air Côte d'Ivoire, has become the first airline in the region to operate the Airbus A320neo ('neo' standing for new engine option). Airbus announced the delivery of the operator's first example of the type on Thursday.
The Ivorian airline already operates six Airbus jets, composed of three A319s and three A320s, in its total fleet of ten aircraft. The other four airliners are reportedly De Havilland Canada Dash 8-400 turboprops. The airline serves 25 domestic and regional (West and Central African) destinations.
Airbus reported that Air Côte d'Ivoire hoped, in due course, to use the new aircraft to open a route to South Africa (Johannesburg). This, the manufacturer affirmed, showed the flexibility of the A320neo. Meanwhile, it would be used on regional routes to Cameroon, Gabon and Senegal.
The airline's A320neos are fitted with 16 business class and 132 economy class seats. Passengers will benefit from a latest-generation in-flight entertainment system and high-speed Internet connectivity. They are powered by two CFM International LEAP-1A engines.
On its delivery flight, the aircraft carried 1 t of humanitarian cargo, destined for local nongovernmental organisations in Abidjan. This was arranged jointly by Air Côte d'Ivoire, the Airbus Foundation and Aviation sans Frontières, as part of the airline's corporate social responsibility programme.
With their new-generation engines and aerodynamic improvements (most obviously, their sharklet wingtips), the A320neo-family cuts both fuel expenditure and carbon dioxide emissions by 20%. To date, nearly 120 customers have ordered 7 450 A320neo-family aircraft.